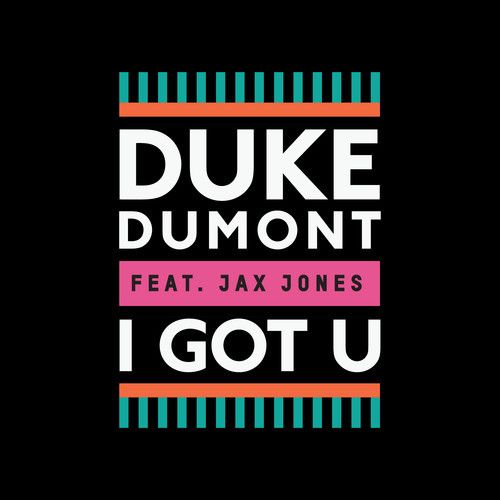 Duke Dumont ft. Jax Jones – I Got U (MK Remix)
Label: Blasé Boys Club| Release Date: March 14th, 2014
iTunes
UK listeners are likely to be familiar with DJ Duke Dumont, whose infectious "Need U (100%)" climbed to the top of the nation's charts and sold over 400,000 copies there last year. The house-beats-via-pop-formatting thing seems to be working lately, and Mr. Dumont's newest single "I Got U", is expected to be another hit. Featuring fellow British producer Jax Jones, the track sounds energetic enough for the club yet refreshing enough for a morning commute soundtrack. It's catchy. So naturally, it's susceptible for a remix. Enter MK, a man who is no stranger to the remix.


Marc Kinchen's renditions tend to take a headfirst dive into the deep end, and the ultra-low, punchy bassline he introduces in this version is no exception. Expanding the poppy tune into a seven-minute escape, MK also reworks the vocals and ultimately delivers a premium, dancefloor-ready work of art. With his recent remixes of such varying artists as Rudimental, HAIM, and Paloma Faith, we'd expect nothing less.
The full remix package of "I Got U" is available on iTunes, and features takes by a slew of DJs, including drum n bass master High Contrast, and German house producer Tensnake. Enjoy streaming the Mixmag Gold premiere above.