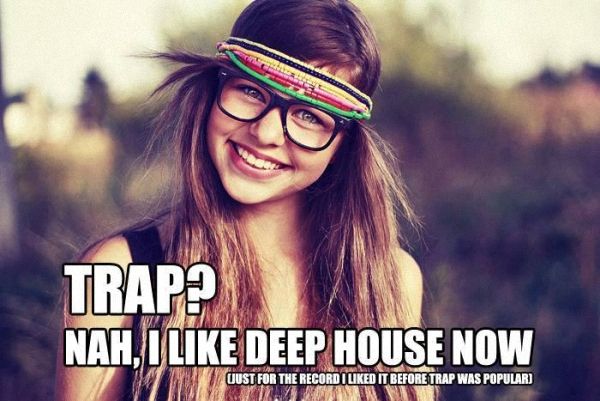 What's up, what's up, what's up. Episode 17, bringing you the best in house music from the week. It's how we do here at EDMTunes, always making sure we keep you up to date, even outside the realm of the mainstream. This week is packed full of both tracks and mixes, as both were in large supply this week. The Martinez Brothers, My Digital Enemy, Noir, Raffa Barrios, Seth Troxler, Goldfish, what more do you need this week? The biggest and most respected names in house music, all in one article. Let's go.
THE MARTINEZ BROTHERS – WARHOL*BASQUIAT*2
Wow. Damn, now this is impressive, and from a pair that impresses literally all the time. You don't see one of the world's biggest DJs release a forty track E.P, but, here you go. Sampling that reaches back to their roots in Hip Hop, soul, and R&B, and of course relaying it all back into their revered techno framework from time to time, Chris and Steve Martinez have delivered one of the most delightful works of this young year. This must have taken a tremendous amount of bulked studio time, and these two are touring literally all the time! You gotta respect that, even if this isn't your jam. It's just good music, and that's what it should be about, no exceptions.


My Digital Enemy & Jason Chance – Put Your Hands Up [Tune of the Week]
Banger alert, banger alert. This is house music in one of its finest forms, not even kidding. A high quality, club-ready house production, My Digital Enemy has once again delivered a hit, one of dozens over the long and illustrious career. They team up with Jason Chance to create what has got to be in contention for one of the better tracks of a still very early 2014 season.

Soul Button – Play Again (Pete Oak Remix)
An eerie and ethereal remix by Pete Oak; it gets dark, reminding me of the style of house that Anjunadeep has been propagating for quite some time now. The tune just jets off at 3:16, dropping into one of the catchier riffs from the week.

Ryan Crosson – Little Helper 3-3 DJ Tool
I'd be lying if I said I didn't like this beat. I love it. A masterful combinations of punchy stabs and groovy vocals snips, Ryan Crosson gets tech to great effects. This was released in January on Beatport, however, the Soundcloud addition is recent and that's why you're only seeing this track now. Enjoy

Noir & Hayze – Angel
A Noir track. Enough Said. Thanks Mixmag.

Rafa Barrios – Bubbles (Original Mix)
Quality release from one of my favorite producers of the past few months, Mr. Barrios. He's been a very regular presence in this series and for good reason. Techno goodness at its finest, "Bubbles" captures you with its infectious percussion play and jungle-techy bounce.

Michael Gracioppo feat. Wayne Tennant – Creep (Tale Of Us & Vaal Remix)
My biggest disappointment of this week is that this Soundcloud sample is only 1:50 long. Basically, what I'm trying to say is, buy this track. Get your hands on a full copy. It's a mesmerizing production, of course, as we've come to expect from Tale of Us after their spectacular 2013.

Michael Gracioppo feat. Wayne Tennant – Creep – (Recondite's Club Remix)
Here's another remix of Michael Gracioppo's "Creep." I couldn't pick between this one and the TOU one, so I present to you both of them. You can make the decision.

Seth Troxler – Resident of the Month Podcast February 2014 [Mix of the Week]
The man, the myth, the legend, Seth Troxler gets to work for Trouw Amsterdam. It's a lesson in mix building from one of the modern scene's masters. This deserves your full attention for its duration. Pop on a good set of headphones and just go with it.

Goldfish Ultimix@6 on 5fm – 17 february 2014
Melodic house is the game for Goldfish, and few do it better. Short and sweet and fantastic mix.

Klangkarussell Painted BLACK Inspiration Mix for Vogue
Dat track list though…It's epic. Lane 8's "Be Mine" and "The One," Stimming's re-work of "Close These Curtains." Tunes, tunes everywhere.