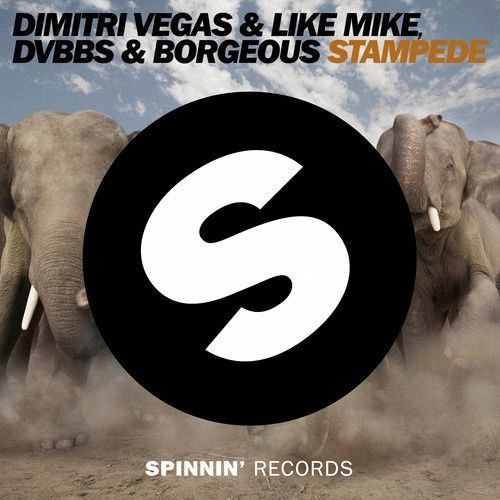 Dimitri Vegas & Like Mike vs DVBBS & Borgeous – Stampede (Major Lazer & P.A.F.F. Remix)
Label: Spinnin' | Release Date: March 3rd, 2014
The inaugural Tomorrowworld festival was a huge success, so naturally, the official aftermovie was also a spectacle within itself. One of the highlights of the video had to be the massive trap remix to "Stampede" by dancehall supergroup Major Lazer. The trio enlisted the help of Polish producer P.A.F.F. to remix the Dimitri Vegas & Like Mike, DVBBS and Borgeous' chart-topper and boy did they ever deliver. Although the short clip does not use the trap drop that many may be familiar with, listeners are treated to a more hardstyle-esque offering that leaves us begging for more. This is shaping up to be a big month for Major Lazer, as they just announced a February 25th release date for their new EP, featuring their new song, "Aerosol Can", with Pharrell Williams.