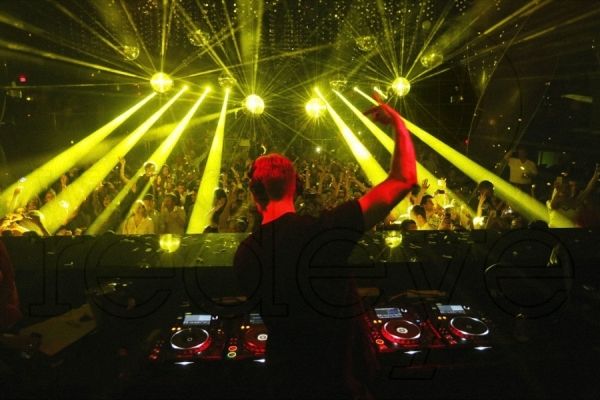 It's safe to say Calvin Harris fans found love in a not-so-hopeless place on
Valentines Day
. Miami mega-club Story (the amphitheater-like sister club to LIV), played host to Harris and fans turned out in force. Around midnight, a good hour and a half before he took the decks, the crowd outside of Story began to reach epic proportions. As the typical mix of big spenders, VIPs ("Transformers" director Michael Bay and Cedric Gervais among them), and ticket holders trickled into the club, the excitement became palpable. Any time Calvin Harris makes a return to Miami it is sure to be a night to remember, and Story was the perfect venue to compliment his skills.
Story is perhaps one of Miami's most unique venues, as it is the only club that delivers both an ultra-luxury experience and a raging concert-ready layout. The club is absolutely gorgeous. The DJ booth is completely over the top, flanked by multiple screens and giving way to a  large dance floor. Three distinct levels make for diverse experience while socializing or enjoying the show. Several large columns with veins of light running up and down them surround the dance floor and an amazing LED wall runs along the uppermost level.  Story is definitely mostly noted for its incredible light show. The main lights, situated over the dance floor, are in constant motion, throbbing, pulsating, and blaring in time with the beat. Standing on the dance floor is incredibly immersive as beams of light blast down around you from all sides. When these lights sync up with the previously mentioned columns and LED wall, it truly is a sight to behold. However, these columns are also Story's only downside as they can frustratingly obstruct your view of the DJ booth and lights depending on where you are situated.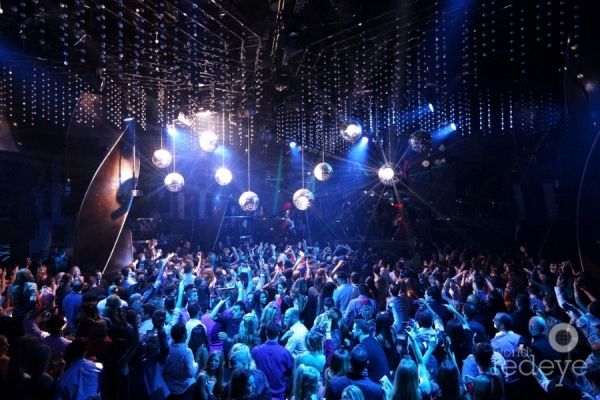 Calvin Harris took the stage at 1:30 and kicked things off with a bang. He delivered a slew of high-energy electro tracks that amped up the crowd, before dropping "Sweet Nothing", the first sing-along crowd pleaser of the night. This trend actually continued for most of the night; Harris would intersperse retooled versions of his biggest hits with  hard-hitting electro-and big room sounds. "We'll Be Coming Back" was mixed with Showtek's "Slow Down," "Bounce" was combined with Tommy Trash's "Monkey See Monkey Do," and the vocals from "Flashback" were laid over perennial favorite "Reload." I personally always look forward to "Awooga" with the "We Are Your Friends" vocal sample whenever I see Calvin Harris, and it was the perfect song for him to drop during peak time to keep the energy going. The biggest moment of the night was definitely during "Feel So Close" when couples started pairing off and singing the lyrics to each other.
As the night powered forward, confetti flew through the air and the lights provided a spectacle while taking in the incredible set. Towards the end of the night, the hits started coming almost one after another; "We Found Love," "Under Control," and "Thinking About You" were delivered at a breakneck pace. The energy inside Story remained impressively high until Harris closed his set around 4 in the morning -a testament to his ability to deliver a captivating and perfectly paced performance. Overall, Calvin Harris wasn't innovative or experimental, but he didn't need to be. Fans were able to experience Calvin Harris' signature sound, masterfully executed, in a first class venue. I wouldn't have wanted to spend my Valentines Day anywhere else and I couldn't imagine that anyone in attendance would disagree.
Photos courtesy of World Red Eye.