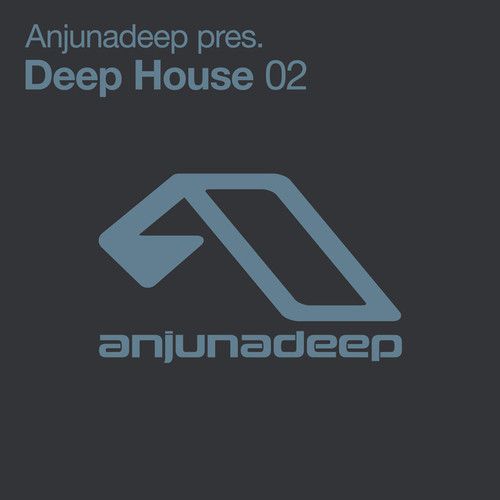 Anjunadeep Presents Deep House 02
Label: Anjunadeep | Release Date: February 18, 2014
Buy Deep  House 02
For those who are fans of the Anjunadeep label and its artists, this compilation is probably already full of beloved tunes for you. However, for those looking to discover what it is about melodic deep house/ house that's so enchanting, this collection is an excellent place to start. Anjunadeep, the darker, smoother side of Anjunabeats (the trance record label headed by Above & Beyond) has released its second installment of Deep House, with recent singles and fan favorite producers such as Andrew Bayer, Lane 8, Dusky, and Matt Lange.
Seriously, if you've been curious about the deeper, more traditional genres of house, or you know you already like the sound, but you don't know where to look for it, this album acts as a great diving board into the deep end. The Anjunadeep brand is unique because it's heavy, but still melodic, and ultimately, very danceable. There's the sing-along "Givin' It Up" from label newcomer Lancelot, the well-loved "Mr. Man" from chart-topping UK duo Dusky, and tons of other tracks that have been featured in previous Anjunadeep compilations, like those from Matt Lange and Beckwith.
If you've had it with the big-room "drops", and don't want to hear anyone telling you to "put your f***ing hands up" any longer, deep house, tech house, and minimal are the way to go. And there's no better way to get into it than through Anjunadeep.
The album is now available for purchase on iTunes and for streaming on their YouTube playlist. And as an extra, they've even released a Bonus DJ Mix on Soundcloud. Enjoy, and check out one of the tracks from the album, by DAVI, below.
Tracks
1. Mr Man – Dusky
2. Be Mine – Lane 8
3. The Bay 6, Pt. 2 – Davi
4. Givin' It Up (feat. Antony & Cleopatra) – Lancelot
5. Back To Love (feat. Catherine Porter) – Beckwith
6. We Are Heroes (feat. Pete Josef) [J. Wiltshire Remix] – Jody Wisternoff
7. Only You – Matt Lange
8. Anything – Alfred Taylor
9. Junebug (Vocal Mix) – Vincenzo & Minako
10. Black Pitch (feat. 72 Soul) – Spirit Catcher
11. Living – Andrew Bayer & James Grant
12. Air Conditioner – Erkka 5:48
13. Anjunadeep Pres. Deep House 02 (Bonus DJ Continuous Mix) – Various Artists