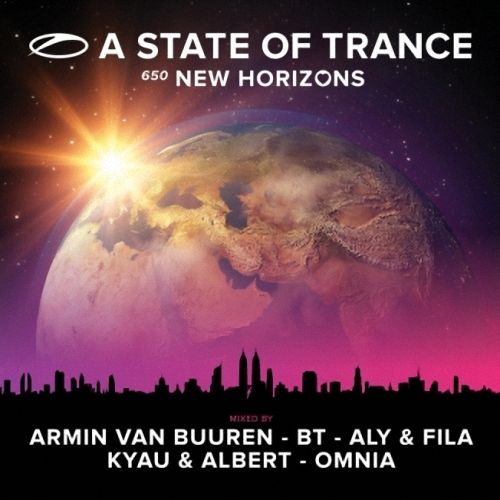 As the frost of the winter cold slowly melts, the colors of spring begin to burst much like the excitement of trance addicts around the world. Because, those who perpetually live in a state of trance know that the approaching warmth signifies the annual ASOT celebration. With the passing of every 50 episodes, an epic adventure for one of the most beloved radio shows on the planet ensues. Armin van Buuren and friends embark on a worldwide tour bringing the journey of trance to the doorstep of the lucky chosen cities.
The armada of trance warriors are setting sail early this year and christening their voyage for New Horizons with a five CD compilation mixed by Armin, BT, Aly & Fila, Kyau & Albert, and Omnia that traverses the evolving soundscape of ASOT's 13 years. Each mix presents a unique tale crafted by their master storytellers that will complement your own expeditions and most certainly will induce "movement in still life". The trance addicts here at EDMTunes had the honor of previewing ASOT 650 New Horizons before the release and would like to share our listening experience.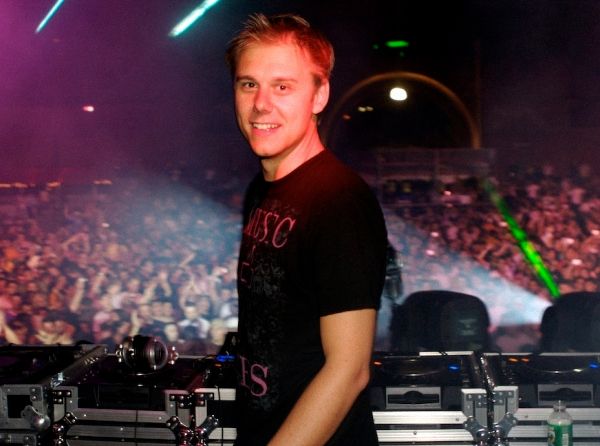 CD1 – Armin van Buuren
The torchbearer of trance kicks off the compilation by upholding his oath from A State of Trance 2013 Year Mix to "build from solid melodic foundations to 138". Classic after classic accompanied by recent releases embodying a similar sound, Armin van Buuren meticulously layers the brick and mortar of the genre's history showcasing the path that has led it to present day. Opening with the gentle yet hair raising "Saltwater" by Chicane, the mix dives directly into the melodic releases of iconic tracks such as Andy Moor's remix of "Find" by the Ridgewalkers, Rank 1's "Airwave", and Tiesto's In Search of Sunrise remix of "Silence" by Delirium.
Transitioning fluidly between the pinnacle moments of each track, the tension heightens as Armin gracefully transports you from celestial to deeply terrestrial with substantial gravity. The weight of it is brought on by the full throttle instrumentals in Three 'N One's remix of Cafe Del Mar's "Energy 52" mixed into Marco V's "Simulated". As "Castamara" by Jonas Steur continues on the peaking wave, a distinctive downward shift is felt going into the harmonious cascades of Veracocha's "Carte Blanche". Still painting with the same brush but switching up the color palate, Armin briefly delivers you to a different corner of the realm with the break beat influences in his remix of Shane's "C'est Musique".
Another glance into the past with the Rising Star vocal remix (one of Armin's older monikers) of "Burned With Desire" leads into the final track of CD1 which represents the forward progress of trance to "New Horizons". Jorn van Deynhoven's audial interpretation of the future won out among a list of other heavy hitters and is now the official theme song for ASOT 650. A mix of classic construction and a punch of modern flair, "New Horizons" is a hopeful embrace of trance keeping true to the "original sounds and beats" as it continues to transform with the passage of time.
This retrospective hour is the remedy for the nostalgic pangs of those who crave the sounds of old, and one that will unwind the curiosity of those who didn't get to experience those times. It has left me willfully wandering through the peaks and valleys of time with no desire to ever be found. However, a brief departure to experience the remainder of
New Horizons
was welcomed as every mix offers an equally satiating exploration of trance.
– Reviewed by  J Leo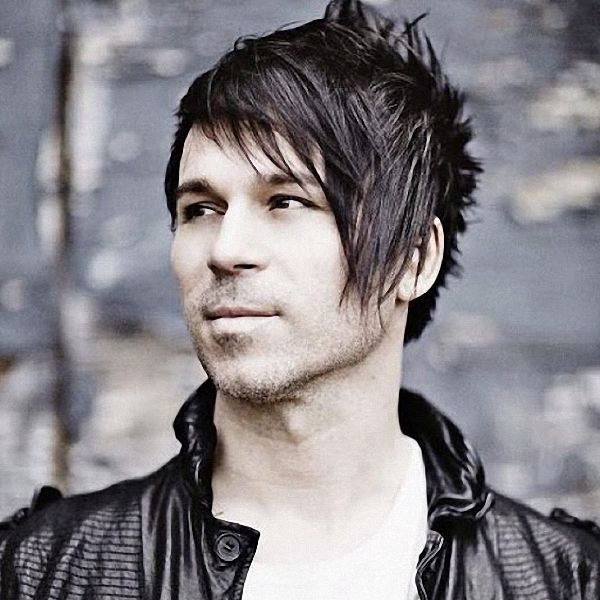 CD2 – BT
BT's portion of
ASOT 650 New Horizons
was arguably one of our favorites. Any fan of BT will recognize several tracks by the dance music pioneer, including multiple singles off his 9th studio album
'A Song Across Wires',
released in August 2013 under Armada. In addition to newer releases like 'L.A.', 'Skylarking' and 'Must Be The Love', the mix also includes memorable anthems like 'Every Other Way' and 'Suddenly' from the album
'These Hopeful Machines
'. Heavy with vocal tracks, BT's New Horizons mix culminates into a beautifully synthesized progression of trance, while avoiding being generically uplifting in any way. ASOT 650 is the ideal showcase for BT to display his fruitful years of both song and software production, emphasizing exactly what new horizons can be possible in the realm of dance music.
Be sure to check out the amazing mini-mix below for an 8 minute preview of what's in store!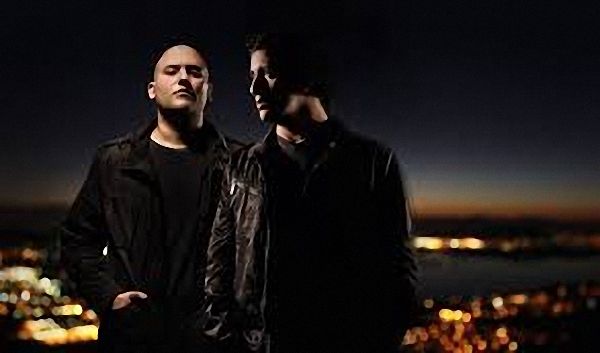 CD3 – Aly & Fila
One of the most captivating features of Aly & Fila is their ability to forecast the impact of the music they're playing on their audience. Mixing 128 beats per minute can be a comfortable and riskless way to captivate an audience. However, creating mixes that spend considerable amounts of time nearer 140 can, if not done correctly, cause anxiety or fatigue in the listener. The bellwether of a phenomenal mix, and what identifies Aly & Fila as two of the great banner men of ASOT, is their ability to seamlessly transition in and out of this dangerous and, more recently, alluring style with the listener in the palms of their hands.
This mix was incredibly difficult to review. Reviewing this, the act of devoting a level of rigorous focus to this mix, fights against the nature of what makes it beautiful, and what it is intended to do. To steal a moniker from Solarstone, "This is Pure Trance," and wonderfully succeeds in helping you get lost in your own personal paradise. It's one of many signs they've hit the mark. This mix pares down all vocal influence and lets the melodies do the heavy (up)lifting. It's a stripped down, raw showcase of Aly & Fila's talent, and a beautiful 75 minute journey. Instead of parsing out individual songs, I only suggest it be taken as a whole, because in this case, the whole is so much greater than the sum of its parts.
If I had a convertible, an open 5-lane highway, and this mix at sundown, I don't know if I'd ever come back home.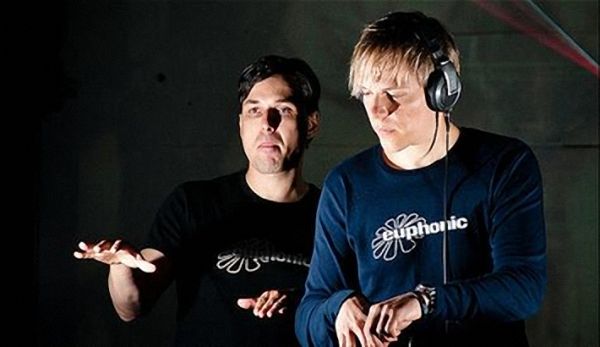 CD4- Kyau & Albert
Kyau & Albert have been a fixture in the electronic music arena since becoming active back in 1990. The collaborative team is made up of German producer/DJ's Ralph Kyau and Steven Moebius Albert. The duo is a complete triple threat, not only able to create productions and full-on DJ sets, but many of their productions often feature Steven's vocals as well! Back in 2012, Kyau & Albert gave me the gift of my biggest surprise mind-blown set of EDC Vegas, and their mix for the
ASOT 650 New Horizons
for sure gave me flashbacks to that feel and moment in time.
Kyau & Albert's mix is permeated by an overreaching-aura of energetic airiness. Making use of a steady euphoric climb into Kyau & Albert's signature thumping prog-trance blend, the mix maintains an uplifting air without delving into the typical "uplifting trance" BPMs. The beginning of the mix is punctuated with one of my favorite tracks of recent times, K&A's mix of Cressida's "6AM". The boys turn up the crunchiness a bit as we hit midway through the mix…and it's nice to have gears switched up on you mid-trip, especially while having the prior established vibe deftly maintained. Throughout the remainder of the mix, the boys delve into updated remixes of classics like "Jump The Next Train" by Young Parisians feat. Ben Lost as well as revisiting some pure masterpieces a'la the finale track, Mat Zo's mix of the duos track "Be There 4 U". As for their contribution to The New Horizons theme, K&A have delivered a combination punchy/energetic mix, paving the way for Omnia to bring us back home.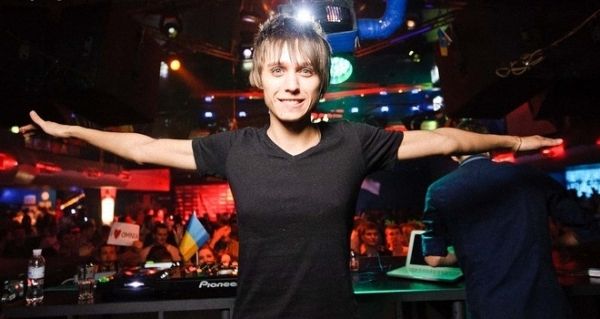 CD5 – Omnia
The last stop in this magnificent ride is with one of the younger talents in the industry, Omnia. CD5 is an accurate display of his superior production skills as it is jam packed with many of his chart topping tracks and remixes. Further adding to the depth in the compilation's versatility, Omnia brings forth aggressive bass lines while maintaining lightness with euphoric melody. Tracks like the Blizzard Intro Remix of The Doppler Effect's "Beauty Hides In the Deep" and Omnia's remix of "Miami Vibe" by Monogato set an elegant tone that permeates the mix. But, just the right amount of rough, gritty edge from tracks such as "The Fusion" by Omnia and Ira and "Lift Off" by W&W elevates the whole into a solid combination of tried and true melodic trance and current electro influences. A perfect example of this "fusion" in track form is Omnia's "Hearts Connected" with Cathy Burton. The vigorous jumps and perfectly timed stoppage within the layers leads delicately into a soaring bridge of echoing vocals and plunges right back into the intensity.
The latter half of Omnia's mix features his more recent productions such as "The Light" and "Bones". But, towards the end, he goes back in time by a just a few years with "Kyoto" by Ferry Corsten and Jorn van Deynhoven's uplifting remix of Dash Berlin's "Never Cry Again". Finally, CD5 concludes with one of the most beautifully composed breakdowns and gradual fading into droplets of rain in the mid-2000's treasure entitled "Arisen" by Arksun. It's mixes like the one above and artists like Omnia that have brought an invigorating perspective to trance and continues to push the genre forward while remaining deeply rooted.
From a window looking into the past to a mirror showing the possibilities of the future, we greatly appreciated the abundant variety in style and perspective offered by New Horizons and are even more elated about the upcoming tour. This compilation is a must listen for every member of the trance family so begin the annual ASOT celebrations with its release on January 30th. Check out the full track list at the official A State of Trance website so you can see for yourself the outstanding level of music you'll be getting.
Pre-order on Itunes.