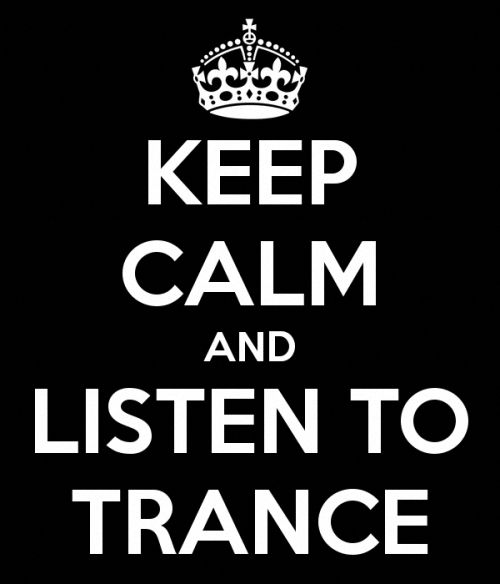 As fans of Armin Van Buuren, Paul Van Dyk, Tiesto, Ferry Corsten and others can tell you, Trance has been around a long time, but it's been a while since it's been at the forefront of the dance music consciousness. But how long has it been around for and how did it get here? We here at EDMTunes would like to take you on a brief trip, from Trance's humble beginnings, through its boom around the millennium, and all the way up to present day.
It all started in 1990 when a few tracks that focused on regular 4/4 time, 32 beat phrases and kick drums started seeping out of Germany. It was slightly faster than house music but it built much more slowly. Two tracks, "We Came in Peace" by Dance 2 Trance & Age of Love stood out as an example (below).

The genre began to grow in popularity, spreading to other countries in Europe and eventually making it to the UK, where Manchester Trance parties became the stuff of legend -if you could find them. Tracks that lasted half an hour, with nine minute builds, began to overpower the house & techno drenched clubs & raves. In 1993, Paul van Dyk released a remix of Humate's "Love Stimulation," a track that drove the genre's coalescing around that sort of driving, positive & almost transcendent (see what I did there?) sound.
The genre grew slowly with popularity mushrooming through the late 90's. In 1999, as the millenium came to a close, two major events pushed the genre forward. Darude released "Sandstorm", which you've heard if you have functioning ears and live on this planet. The now historic track went on to sell two million copies, and ended up settling down as the anthem of the Jersey Shore to this day. DJ Tiesto released the first edition of his In Search of Sunrise compilation as well that year. This CD series would bring the classic euro trance sound to the world and would eventually help turn DJ Tiesto into one of the first super star DJs.
While the rest of us were jamming to Eiffel65's "Blue," Alice Deejay's "Better Off Alone" & DJ Sammy's remix of "Heaven," serious artists were deepening their sound. Jono Grant, Tony McGuinness, and Paavo Siljamäki were three growing artists who decided to combine their efforts to form
Above & Beyond
. Their sound became emblamatic of the triumphant, euphoric, uniting vibe that trance became known for the world over. They're approach was aurally different than that of many other trance producers at the time. While maintaing homage to 138, Above & Beyond's primary focus quickly turned to simply making music that they – and in turn the droves of Anjunabeats devotees- enjoyed. Over the years, this of course slowly evolved closer to 128 BPM tunes, however, it simply cannot be overstated how integral the trio was to popularizing forms of trance music the world over. Of course, their radio show, T
rance Around the World
, would become every bit as iconic as
A State Of Trance.
Around the same time as Above & Beyond's rise to stardom, Paul van Dyk released his first The Politics of Dancing mix compilation, which were backed up by his penchant for playing 6-8 hour-long sets on one of the dozen beaches across the world. Eight hours of trance on the beach in Miami? Yes please.
Also in 2001, Armin van Buuren began a small podcast where he pushed out a stellar 2hr mix every week, pulling from the best of trance, progressive, uplifting and hard, as the genre had slowly begun to fracture into different sounds. This has been one of the only constants over the years, with Armin's
A State of Trance
exploding in popularity over the last few years (we'll get back to that a little later). Some DJs had been pushing trance harder and faster, chasing after the 90's Happy Hardcore scene in the UK and creating rough/edgy tracks. Others stayed more on the progessive & euphoric end, which always seemed a bit too wussy for some of the hard dance fans that the genre had begun to attract. This infighting kept the genre from continuing to grow its international following in the early oughts, until Sensation rallied all the different gangs under its two flags: Sensation White & Sensation Black.
This event, which started at the Amsterdam Arena, was one of the first that understood that the dark and menacing trance beats did not necessarily mesh with the euphoric ones. So instead of going from one style of music to another in the same evening, as previous events had done, they just made them happen on consecutive Saturday nights. This festival became the Mecca for Trance fans world-wide. Artists like Ferry Corsten, Yoji Biomehanika, Svenson & Gielen (also known as Airscape), Rank 1 and a dozen others blew away audiences of tens of thousands of people every year, with music that sounded so completely distinct from the previous techno & house music that Europeans had cut their teeth on.
The development of Sensation and the creation of Ultra Music Festival, among others, signalled a shift away from the classic sound, to a more modern, diffuse vibe, that allowed people from all over the world to enjoy Trance without needing to wait around for the nine minute builds. DJ Tiesto, after pushing into the Trance sound so heavily, was actually chosen to spin the opening ceremony of the 2004 Summer Olympics in Athens Greece (below).  Sadly, this was also right around the time when Tiesto began to move away from pure Trance and towards whatever sound he does now (though, this was released recently, giving us all hope Tiesto is returning to his roots).
Electro & trance-y house had begun to grow in popularity, allowing DJs to take people on journeys as lush and imaginative as before, but in only an hour. This made slotting them into festivals so much easier. It allowed more and more DJs to fit onto lineups, which drove people to attend these festivals which started growing in attendance outside of Northern Europe & the UK for the first time. Ultra Music festival drew big name talent, but trance never made it to the top of the bill. For example, Paul Oakenfold was one of the main stage headliners in Miami at Ultra in 2006, but everyone who you asked said they were there to see The Prodigy, who followed Oakenfold. Oakenfold's mixer dying right in the middle of his live set didn't help. Some of the younger fans mocked the genre, as they labeled it too slow and out of touch with more "modern" dance sensibilities. This was the same year dropped one of the best Essential Mixes of all time.
Tiesto had pivoted into a mix of house, trance & electro the next year with his Club Life radio show, following in the footsteps of Armin Van Buuren. However, Above & Beyond were still going strong. That year, they played what is considered to be one of, if not the largest, parties ever, performing for an incredible one million people on Barra Beach in Rio de Janeiro.
Trance continued to surge ,independent of the USA & the UK. Sensation branched out into cities around the world, with other events like Trance Energy & Transmission sprouting to give the people what they wanted -undiluted trance, massive bass & pretty lights.
Back in the USA, and a slight fast forward, kinda-trance continued. Groups like W&W, Tritonal and others blended elements of half a dozen styles to create their own signature sounds that wasn't stuck within a single genre, while Armin's ASOT brought electro'y tunes into the mix. The rise of these groups did quite a lot to signal boost for the general electronic dance music sound state-side, though no one could have predicted the impact of Skrillex on the sensibilities of the average American listener.
While the rest of America was listening to dubstep, the world was sliding into a somewhat golden age of Trance. Armin Van Buuren's
A State of Trance 500
performance/stage at Ultra Music Festival declared modern Trance as a force to be reckoned with. The new class of Trance warriors, including
Andrew Rayel
&
Alex MORPH
were backed up by stalwarts not mentioned previously, like
Gareth Emery
and
Markus Schulz
. This global band of merry trancers ensured that the last several years have been jam-packed with some of the sounds we've been missing for the better part of a decade, along with an evolving approach as well. Some of the best highlights of this modern sound include
Above & Beyond's Group Therapy 50
, the
A State of Trance 600
world-wide tour (The
NYC show
included the debut of
New World Punx
, the superhero team up of Ferry & Markus) and trance-related events in every country.
Two personal favorites are Armin Van Buuren's "Trapped by the Windstorm" B2B set from the ASOT booth at Electric Daisy Carnival 2012 & his 2013 set from Tomorrowland. His EDC set was this insane 4 hour set that he dropped back to back with Markus Schulz, W&W and Cosmic Gate after the event was canceled for the day. It was probably the best consolation prize ever. The Tomorrowland set was also very special as it was performed just after the birth of his son, and the crowd went absolutely wild for it, dancing in the dark, pouring rain.


Some of what's going on in trance right now includes Paul Oakenfold's TranceMission tour (discussed here) and the slow growth of no-nonsense, 4-to-the-floor hard trance sounds. Aly & Fila, John O'Callaghan, Jorn Van Deynhoven and others have begun to blaze a path back to that classic sound, except this time, with modern technology. Gone are the days when the tune sounded miniscule, or you were at a party where the bass didn't really back up the production values. These guys can push out some serious bass to go along with the gorgeous chromatic chord progressions & angelic vocal samples. With Armin's "Who's Afraid of 138" hard trance side projects growing each time he pushes them into his podcast and Oakenfold currently selling out venues coast-to-coast as he brings that classic sound back to more intimate venues, it's a good time to like trance. And if you don't believe me, just check out Deynhoven's End of Year Countdown.
There's so much good stuff going on, so get out there, and get into the trance (10 points if you can name the song that's quoted from in the comments).