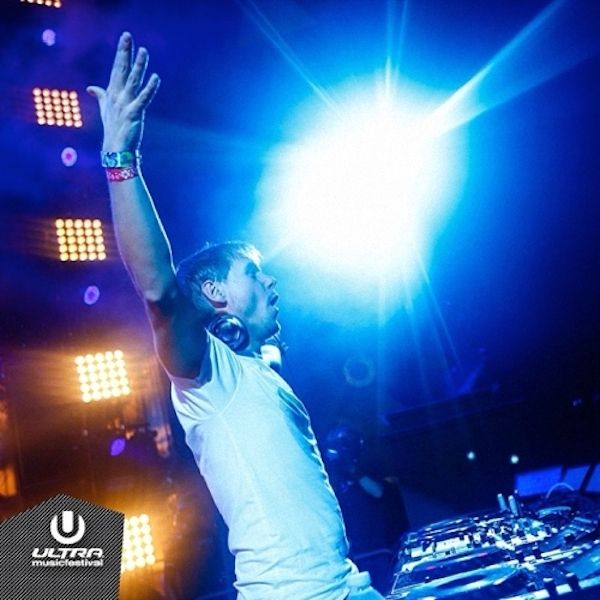 Armin Van Buuren has created a monster with A State of Trance, sharing the best in trance and uplifting dance music with the world over the last decade. His annual presence at the Ultra Music Festival has given festival goers a bastion for trance, a rarity in the U.S these days. This year, Armin is going even deeper into his trance roots. Per Ultra this morning, GAIA, Armin's pure-trance alter-ego will be leading the troops into glorious musical battle this year at Ultra. This push to reinvigorate the pure trance scene has been reported here before, and it's something that is hopefully going to take the USA by storm in 2014.
Furthermore, only adding to the legend that is AvB, Billboard reports that Armin has become the only dance music artist to have charted 20 times or more in his career. That's right, not Louie Devito, not Tiesto, not Moby, or any other heavy hitter in the scene. #trancefamily
Per Ultra's Instagram account:
Armin van Buuren is a man that truly needs no introduction… He has been named DJ Mag's #1 DJ an astounding 5 times, headlined Ultra Music Festival, and rocked our international events around the world. His unwavering devotion to Trance, and his crowd engaging, high-energy sets, have garnered him an incredibly loyal fan base that has grown steadily for well over a decade. We are proud to announce that Armin van Buuren will be returning to Ultra, with performances on the Main Stage, and in the Mega Structure leading A State Of Trance 650. This year, the#TranceFamily will get to experience something extra special, as the Armada label boss prepares to play under the moniker GAIA! Under this alias, AVB will be taking a purist's approach, as he gears up to deliver a set chocked full of nothing but Trance. From harder-edged tracks, to the most uplifting of sounds, this performance will see the complete arsenal of powerful Trance tracks that have won over the hearts of#Ultranauts across the globe. Be sure not to miss this Ultra Music Festival debut, and experience GAIA during#ASOT650 at #Ultra2014!