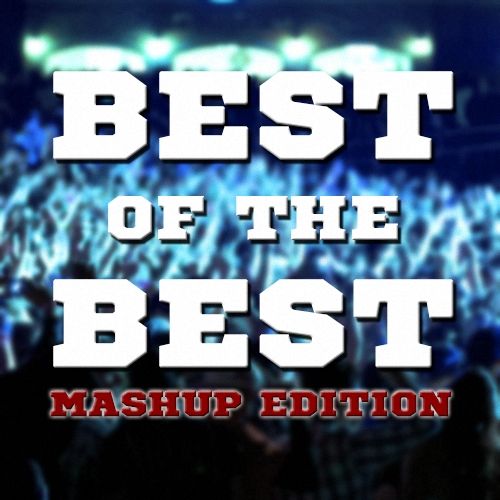 In the EDM world, Monday only signifies one thing…Beatport Monday. If you're looking to find freshly signed tunes on a Monday, Beatport will be your gold mine. However, for some of these producers in the EDM world, Monday also signifies Mashup Monday. That's right, I'm talking about mashup producers. 2013 has definitely made history, arguably becoming the producer baby boom. All of the sudden, multiple friends of yours have decided to take up DJing or producing. Many producers start out by doing mashups and then slowly working their way towards crafting their own originals. Two notable producers who have successfully done this are The White Panda and 3lau. Both of them have cranked countless mashups over the past couple of years that quickly received support by other artists and music blogs. Today, they are selling out venues all over the world. But who are the big producers of tomorrow who are killing it in the mashup game now? I have five for you.
1) Kap Slap
At 23 years young, Jared Lucas aka Kap Slap, has created quite a presence for himself in the college scene and has played at some of the biggest venues across the United States. His mashups are incredibly fluid and are injected with copious amounts of energy. Although he has already started producing originals, he has yet to release them. He is primed for yet another excellent year in 2014.

2) DJ Topsider
Vanderbilt student Bryce McMurray has established an excellent reputation for himself in the mashup scene, consistently getting his name on Mashup Monday posts. He considers himself the Rick Ross of mashups and few can argue with that. His wide range of song selection will vary from classic rock to old-school hip hop to progressive house. Now that's impressive.

3) Ricky Cervantes
The creative mind behind Chicago native Ricky Cervantes is simply astonishing. He can give any song a complete 180, changing up its pace, key and mood, and make it sound like a brand new original that sounds even better. How do you make Kanye West into a groovy lounge bar tune? Ricky shows you how it's done like a pro.

4) Flipboitamidles
Does anyone know how to properly pronounce this artist's name? Probably not. But, 21 year old Filipino Benedict Tamidles is letting the music speak for itself. It's always essential when making a quality mashup to make it sound all like one song. There should be cohesiveness and unity between all the layers. The mashup below is perfect example of this.

5) Acquaintance.
Mitch Marzuola, aka Acquaintance, simply doesn't know how to produce a bad mashup. This artist's Soundcloud is filled with gems of a wide array of genres. Always keeping mind the BPM, key and energy of every song he utilizes, he is able to revive old hits into a fresh hot jam.

If you are an aspiring mashup producer, take some notes from these guys. Making sure all your tunes are in the same key, BPM and relatively same energy are just a couple of aspects to keep in mind. Going the extra mile by being bold with your track selection and being creative with how use utilize those tunes are what will get you recognized.