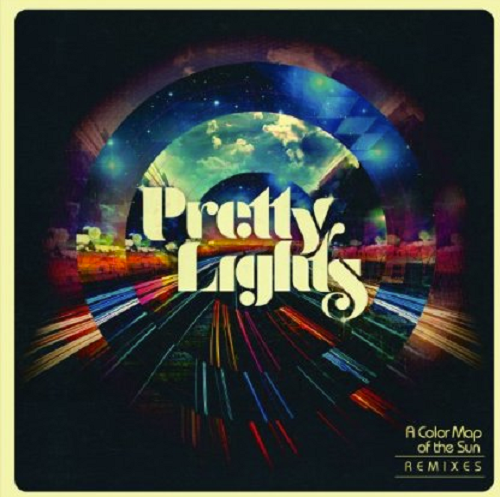 Pretty Lights – A Color Map Of The Sun (Remix Album)
Label: Pretty Lights Music | Released Date: November 26th, 2013
Much to the delight of his eagerly-awaiting fans, Derek Vincent Smith aka Pretty Lights has finally announced the release date of the remix version of the ex-#2 Billboard charting 'A Color Map Of the Sun' album. The remix version promises plenty of variety and is bound to please different types of listeners across the wide spectrum of music genres (not only limited to dance music genres) – we will be getting the likes of Marvel Years for electro soul/hip hop, Datsik and 12th Planet for some heavier electro and dubstep, Opiuo for some bass and drums and Eliot Lipp for some jazz-infused electro funk, just to name a few. This album is definitely a must-get not only for the fans of Pretty Lights but also for those who would like to venture and experiment within the vast realms of electronic music. You can check out the tracklist below and be sure not to miss out on this gem on the 26th of November.
A Color Map Of The Sun Remix Album Tracklist
1. Around the Block ft. Talib Kweli (Datsik Remix)
2. One Day They'll Know (Odesza Remix)
3. Done Wrong (Opiuo Remix)
4. Always All Ways (SuperVision Remix)
5. Let's Get Busy (heRobust Remix)
6. Color of My Soul (Paul Basic Remix)
7. My Only Hope (Blood Diamonds Remix)
8. Press Pause (Free n Losh Remix)
9. Vibe Vendetta (Griz Remix)
10. Yellow Bird (Michal Menert Remix)
11. Where I'm Trying To Go (Marvel Years Remix)
12. One Day They'll Know (Break Science Remix)
13. Sweet Long Life (Eliot Lipp Remix)
14. Prophet (Culprate Remix)
15. Go Down Sunshine (12th Planet Remix)
16. All I've Ever Know (Two Fresh Remix)