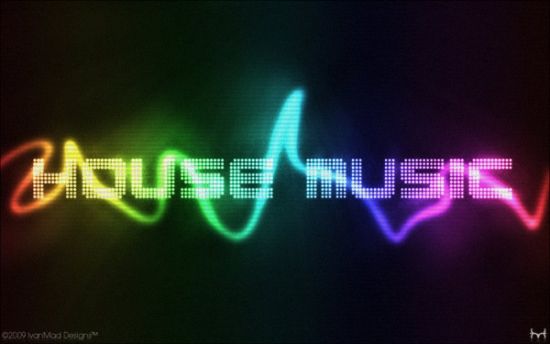 THE BIG 1-0! Wooooo. On a website whose reader base by and large traverses the mainstream highway of dance music, it's been a pleasure bringing something new to the site once a week, music wise. For those of you that do read this, however, thank you! It's for the 15 or so of you that I do this every week – to power your weekend with those smooth, sultry, dance floor burning choons. There's a lot of stuff this week, with the emphasis being on sets (again). There's an Anjunadeep end of year mix, a Nicole Moudaber set, some new Crosstown Rebels stuff. All in all, a solid week for house music. Let's get into it:
Cocolores | Inside EP | Dirt Crew Recordings
This one is first because it features four tracks and they are solid stuff. "What You Do" has that classic dark vibes, while "Unfinished Things" keeps the dance floor alive with it's sparkly bass line. Great stuff from Cocolores. German house music has had a very strong 2013 in general, this only adds to it.

One Republic – Counting Stars (Thomas Jack Edit)
Another beach house, relax-fueling tune from Thomas Jack. Big fan of his productions, and he plays a killer live set as well. Definitely catch him – he's currently making some moves around the U.S.

Booka Shade – Love Inc (Hot Since 82 Remix)
Hot Since 82 takes a spin at Booka Shade's smooth "Love Inc." Great original, remixed by a man who is on a tear this year. Nuff said.

Huxley – Creeper (Club)

Wayward – Marvin VIP
Smooth track. I dig the organic sound used here – keeps it fresh. That coupled with a sick vocal sample makes this one of my favorite tracks of the week.

Got some Dirtybird previews now, Kill Frenzy is behind these productions. "For the Ladies"…interesting vocal sample:
Kill Frenzy – For the Ladies [Preview]

Kill Frenzy – Naked Piano [Preview]

Shadow Child feat Takura – Friday (MK Medicine Dub)
Last week I featured the original mix of Friday and this week, we have the Marc Kinchen remix. Still fire.

Kaskade – Samba Love (Redux Extended Edit) [I guess this is technically a throwback]
Kaskade. Redux. This is the Ryan Raddon we all love. More of this. Less of Atmosphere (EVEN THOUGH ATMOSPHERE IS STILL AWESOME)

Dusky – 9T8 [Tune of the Week]
New dusky. 9T8 features a little low end synth play that, while it isn't necessarily something I would call "signature" Dusky, they still pull it off quite well. Strength to strength, per usual for the duo.

SETS ON SETS ON SETS
I'm just going to post a lot of these, no need for comments, they're all not going to disappoint, so, just do it.
Anjunadeep The Yearbook 2013 (Bonus DJ Mix) [Mix of the Week]

Nicole Moudaber Live @ Cacao Beach, Bulgaria

DAY ZERO – Damian Lazarus & Acid Pauli B2B – Countdown to Zero

John Digweed – Transitions – Live In Argentina – CD3 and CD4 Minimix

Tube & Berger @ Ibiza Voice Podcast Nov 2013