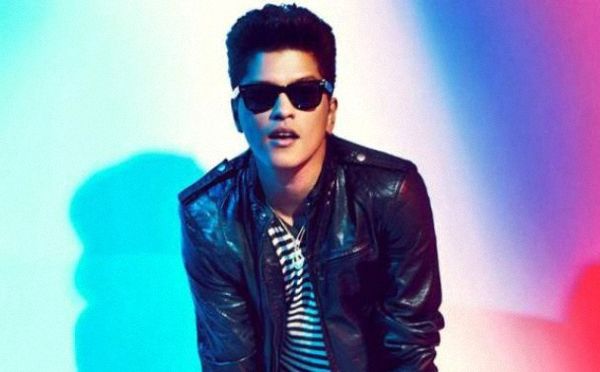 After a short hiatus, the editors and I have decided to resurrect the Mainstream Radio Remixed series…it's just too much fun of an idea to allow it to continue to sit on the shelf and collect dust. So after a bit of brainstorming for this weeks' pick, we settled on a spotlight on of one of the more critically-heralded vocal stylings of current popular music: the light, soul-influenced voice oft-compared to mid-period Michael Jackson, Bruno Mars.

Boasting a musical production style regularly-noted for displaying a wide variety of styles and influences from multiple genres including pop, rock, reggae and R&B, it's no secret as to why Peter Gene Hernandez's pipes mesh so well with the strong percussive beats and climbing synthesizer layers of dance music. Born in Hawaii, Bruno started off his music industry career in L.A. producing tracks for other artists as a member of the music production collective The Smeezingtons.
Complete with not only a sound vocal presence, but with a solid background in formation of musical-structures…Bruno definitely has more talent to offer than some of the regular faces we see in the mainstream radio world. Hence, the aforementioned reasons, in addition to recent remix smashes such as Audien's mix of "Treasure", have inspired us to present you with Episode 4 of Mainstream Radio Remixed: Bruno Mars.
"Locked Out Of Heaven"
Sultan & Shepard:
The M Machine:
Cazzette's Answering Machine Mix:
"Treasure"
Audien:
Cash Cash:
"When I Was Your Man"
Whyel:
"Just The Way You Are"
Skrillex Batboi:
"Grenade"
Passion Pit:
"Lighters"
Asalto:
"Mirror"
Kobi Nigreker:
"The Lazy Song"
Hi-Def:
As always, let us know your personal favs!