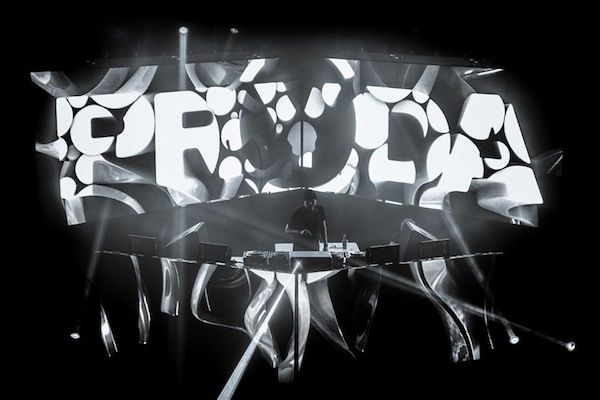 It's a week away and then it will be gone forever.  Eric Prydz EPIC 2.0 tour starts this Friday night in New York kicking off a once in a lifetime show that will take over New York, Los Angeles and Chicago in the upcoming weeks before being packaged up and stashed away until Eric feels the world is once again ready.  Not many have had the luxury of attending an EPIC show as it's only been performed three times before, all of which have been in England (most likely due to the extreme fear of flight that plagues Prydz).  "When I DJ I try and take people on a journey," said Prydz.  "I like an environment that's stripped down, and allows the music to speak for itself. EPIC is something else, we're expanding the narrative-it's a concert show…I am able to tell a story on many different levels." The already massive show which features 3D holograms and lasers beyond what one's mind can possibly conceive, just announced the addition of Pryda and Friend's tour headliners Jeremy Olander and Fehrplay to open up the night.

The Pryda and Friends tour, which just kicked off it's second leg a few weeks ago in Boston is now teaming up with Pryda kingpin Eric Prydz on his EPIC tour. Jeremy Olander and Fehrplay have an undeniable chemistry together thats showcased both when they play live and in their takeover of Prydz's EPIC Radio show last month.  While both young, Olander and Fehrplay seem to be blossoming under the wing of their mentor.  The two performed an AMA (basically a question and answer session) on Reddit before their first Pryda and Friends show in Los Angeles, fielding questions ranging every topic from 'are you single' to 'what influence has Prydz had on you' and the ultimate 'when can we expect to see you on stage with Prydz?' A question we've thankfully now answered. Check out the few questions the boys asked for us in an interview we had with them last month.
Fehrplay had a great summer this year with his release of Monte as did Olander with his massive tracks Let Me Feel and Petroleum and after success on the first leg of their Pryda and Friend's tour, it'd be foolish to expect anything but another outstanding show on this their second leg.  With the added benefit of their playing Prydz's EPIC tour now, there's no question Fehrplay and Olander are youngsters to be following.  While the EPIC tour lands in New York this Friday and Saturday, the two will be stopping in Washington D.C. for a solo stop on Pryda and Friends before hooking back up with Prydz for his EPIC shows in Los Angeles and Chicago.
Check Out Jeremy Olander and Fehrplay at these dates. Unfortunately, most dates have already been sold out (surprise surprise):
Tour dates:
10/18 – (EPIC 2.0) New York @ Hammerstein Ballroom
10/19 – (EPIC 2.0) New York @ Hammerstein Ballroom
10/24 – Washington DC @ Ultra Bar (Pryda and Friends)
11/09 – (EPIC 2.0) Los Angeles @ The Palladium
11/29 – (EPIC 2.0) Chicago @ Aragon Ballroom