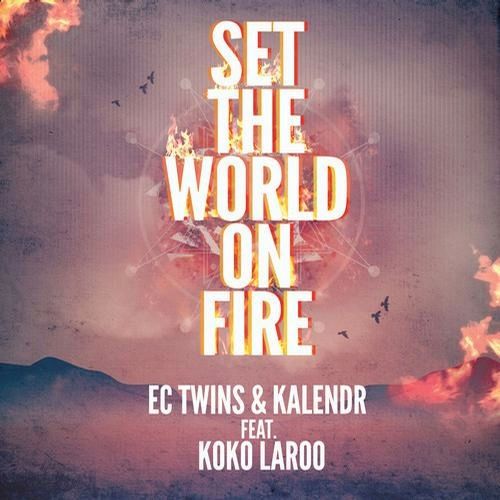 EC Twins & Kalendr – Set the World on Fire
Label: Twin Turbo Records | Released Date: October 1, 2013
Download on Beatport
Up and coming British Producers the EC Twins have teamed up with Chicago native Kalendr to create what was chosen to be the Groove Cruise Anthem, "Set the World on Fire." Featuring the vibrant vocals of Koko Laroo, the track is everything you could want in a progressive house anthem. The producers do a great job at melding the uplifting synths with the Koko Laroo's vocals to create something that can only be described as a "feel good" song. The track is a perfect fit for those who are ready to groove and cruise out into the sunset for four days. With the success of "Set the World on Fire," people should make sure to keep an eye out for the British producers. Check out the music video below, be sure to buy the track on Beatport, and remember that it's not too late to book your room for the Groove Cruise.