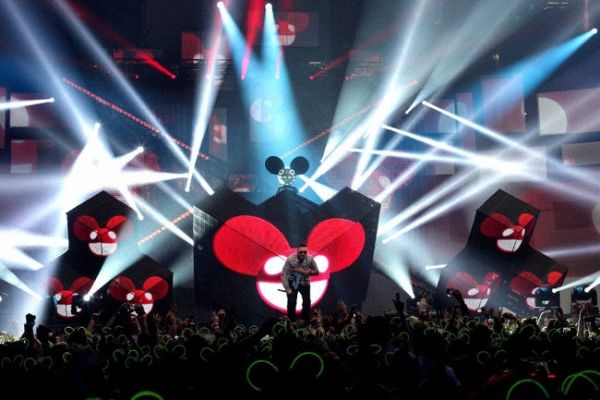 Over the past few months,  Mr. Joel Zimmerman aka Deadmau5 has been on a crazy production spree. Track after track keep appearing on the Mau5′ soundcloud, with some unfinished, some finished and some that seem like sound production experiments. Over the past few days, eleven new tracks surfaced on Zimmerman's soundcloud. This recent production bender yields tracks with a more progressive instrumental based sound reminiscent of some of Deadmau5′ best tracks. These tracks are a teaser of a possible new upcoming Deadmau5 album that has Mau5 fans' ears perked with interest.

The most recently posted tracks, 'Where Phantoms Sleep', 'Where Phantoms Sleep 02'  and 'Unicomp' sound like tempo variations of each other, along with different production elements added into each. Overall the tracks have a dark staccato melody that includes various progressive synth swells that are a Deamau5 signature.




'Start Over', 'Start Starting Over', 'Slow Down and Start Over', and 'Slow Down 01′ seem to be either parts of one whole track or a series of experimentation of one sound bite at different tempos. These tracks have a bright melody paired with a choppy electro Mau5 sound. Whatever these snippets end up amounting to will be epic considering the 30 second previews are already catchy.




The tracks 'Creep 2k13', 'Creep', 'Silent Picture', 'Tesp' and 'Creep V2' have a somber and melodic production style that is  heavy on bare bones instrumental sounds. This production style echos some of the slower tracks on Deadmau5's last album >album title goes here<.