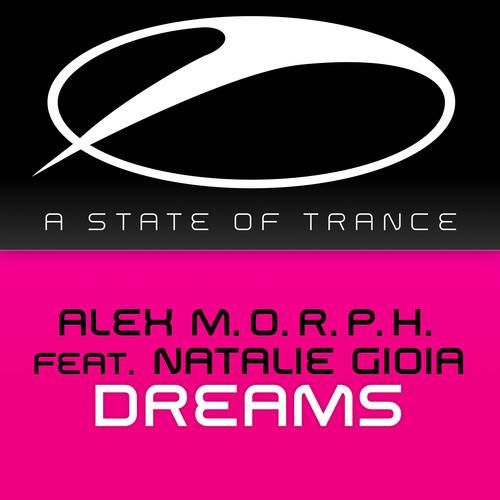 Alex M.O.R.P.H. is at it again, this time with a brand new release on Armada's A State of Trance label. Dreams, feat. Ukrainian singer Natalie Gioia takes off with all the makings of an epic, driving big room anthem, but the sweetness of Gioia's angelic voice quickly kicks in to give us that beautiful uplifting feel that we have come to rely on from M.O.R.P.H. over the years. With an eery operatic intro, Gioia takes us to that special place that all trance fans continually search for…


In my dreams every night
You appear I close my eyes
To see you right here we're on cloud nine
And cloud nine it certainly is, but before the beauty of Gioia's voice and the lullaby of the string synths can lull us to sleep, M.O.R.P.H. brings us back to reality with a huge buildup to a pounding bass drop that drives the track right back to it's big room anthem beginning, only bigger and with all the release built up from the bridge taking it to a whole new level.
"I'm waiting very patiently", Gioia sings, "A love I never knew and dreams… They will come true." There is no doubt that they do as this massive new track takes the trance world by storm. Already with huge support from Armin van Buuren on his A State of Trance radio show (Tune of the Week in ASOT 630, and the fan-voted Future Favorite in 631), Dreams is sure to have a solid spot in all the big Trance DJs decks for some months to come.
Available on Beatport.