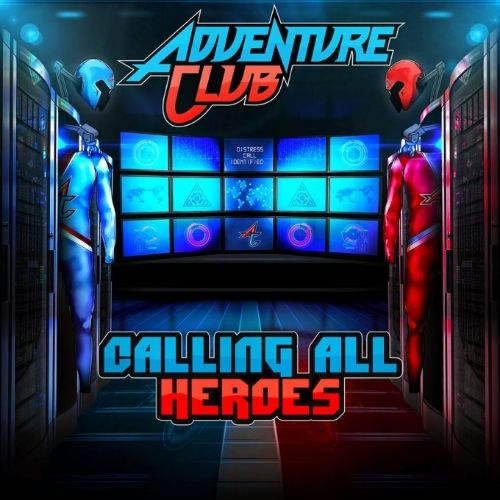 Adventure Club – Calling All Heroes EP
Label: BMG | Released Date: October 22nd, 2013
EDM's favorite Canadian dubstep duo, Adventure Club, has finally released their EP, "Calling All Heroes, Pt. 1." The long awaited EP, which is composed of four original tracks, is a great showcase of the Canadian duo's production abilities. Aside from their normal unique dubstep sound, which can be heard in "Gold (feat. Yuna)," Adventure Club demonstrates their ability to produce music of other genres. Their track "Thunderclap," shows that they are very capable of making big room electro house anthems that can rock shows and shake up crowds. However, the duo shows that they can do the opposite of this and create calmer, and more down tempo-ed house track with "Wonder," which features The Kite String Tangle. Finally, with "Crash," Adventure Club shows that they can still create unique music with a hard hitting bass filled track, melded with smooth female vocals. With "Calling All Heroes, Pt. 1," Adventure Club proves they can create tracks that are tasteful to a variety of genres. Starting in November the Canadian Duo will embark on their North American "Superheroes Anonymous" Tour so if you have a chance to see them, grab tickets before it is too late! Check out the EP below and make sure to buy it on iTunes!
Adventure Club – Calling All Heroes, Pt. 1 | iTunes