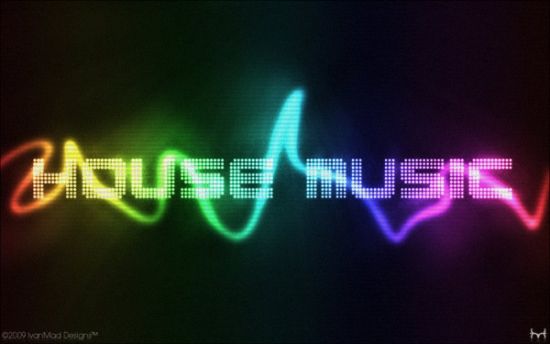 Episode 04, one week later. There are a lot of tunes being released, and as always, we at EDMTunes cannot cover everything on our front page, so this series is officially going to a one per week system! For those of you who enjoy the "other" varieties of house, you must be so excited! I know, I know, me too! Wooo. As always, deep house, tech house, acid house, whatever, you'll find some of the week's hottest mentions here. On a side note, I think the plan is going to be to slowly add some trance here and there, and this slight deviation from the norm can be found in this week's throwback tune. The majority of tracks will still be of the house sort, however, someone once said that variety is the spice of life, so, you're getting some variety. On to the music.
Mount Kimbie – You Took Your Time (Kyle Hall Remix)
A sensual remix from Kyle Hall. I dig it, I think you will, too.


The Magician – When The Night Is Over – Ft. Newtimers (Claptone Remix)
If you listen to one song from this week's article, it should be this one. Claptone does magical work on this track. It's deep, it's sultry. Real smooth.

John Digweed & Nick Muir Versus Henry Saiz – Lupine /John Digweed & Nick Muir Versus Guy J – Heaven Scent
Earlier this week John Digweed and Nick Muir released a collaboration CD featuring some of their favorite producers in the game right now. This (and the tune following it) are some particularly exceptional gems from that CD. I highly suggest to check out the entire compilation, though.


Meramek – Feeling
The deep house alias of non other than Oliver Smith. Yes, this song was technically released last week (and has been around even longer if you've listened to Anjunadeep 05), however, I didn't include it last week and it's too good to never mention, so, here it is.

Name One & Maxxi Soundsystem – One In Three
Maxxi Soundsystem is blazing in the game right now. Check out his upcoming Defected releases. The beat is infectious on this tune.

Christian Smith & Wehbba – Werk (Original Mix) [Tronic]
Classic sounds, perfectly mixed in with 2013 ideals. Christian Smith is a master.

Christian Smith & Wehbba – Make U Move (Original Mix) [Tronic]

Alex Jones ft. My Favourite Robot – Wholegrain (Maya Jane Coles Remix) (clip)
Something new from MJC.

USED + ABUSED RADIO SHOW #15 – ALEXKID [Mix #1] I feel…like I just want to dance. Dance. Feel. Sing. Deep end. Fantastic hour long mix, the most recent Abused offering from Loco Dice. Enjoy.
Guy J – Voorhaft Web noise September mix [Mix #2]

Above & Beyond feat. Hannah Thomas – Home [Throwback Tune of the Week]
This week's throwback is a little different, and it is an ode to a slightly new direction I would like to take with this weekly piece: include more genres! Trance doesn't get as much love as it should these days. The 138 stuff, and even the stuff that has evolved towards 128 (nu-trance?); it's still amazing stuff and people who scream foul are just being snobs for no reason. There's no room for that sort of attitude here at EDMTunes, which is why this week's throwback is one of my favorite tunes of all time, Above & Beyond's Home. Most definitely not a deeper variety of house, however, with the amount of Anjunadeep found here every week, it's only right to award the first "branching" effort to the label bosses of the sister imprint. Close your eyes and let Tony, Paavo, and Jono take you home.