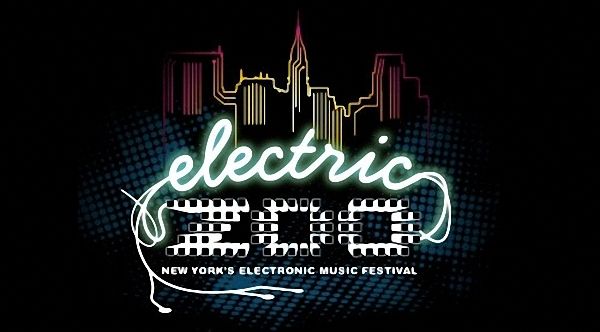 According to multiple sources, Electric Zoo has been cancelled due to safety issues. In the first two days of the festival, two people have died and four are in critical condition. No official reasoning has been made for these occurrences, but many speculate MDMA (ecstasy or molly) misuse is the driving force behind the cancellation. New York officials have come to an agreement with the promoters to shut down the event. Electric Zoo will not be taking place today.

Official New York City announcement :
Due to serious health risks, the Electric Zoo music festival on Randall's Island on Sunday, September 1st has been cancelled. The City recommended cancellation and the event promoters have agreed.

During the first two days of the Electric Zoo music festival, two concert-goers have died and at least four others became critically ill and have been placed in intensive care at area hospitals. Definitive causes of death have not yet been determined, however, both appear to have involved the drug MDMA (ecstasy, or molly).  The Electric Zoo organizers have worked with City officials to reduce health risks at this event, but in view of these occurrences, the safest course is to cancel the remaining day of the event.
Official Statement from Electric Zoo: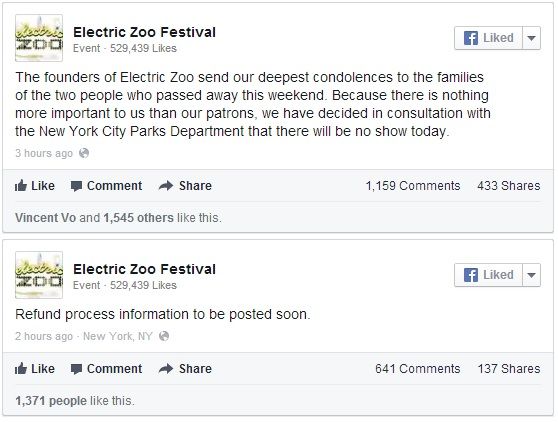 Since we are all part of the community, this news saddens all of us here at EDMTunes greatly. We send our condolences to the victims and their families. While the closing of Electric Zoo is indeed unfortunate, the mitigation of any additional life threatening situations is obviously more important. Stay safe out there for the remainder of this holiday weekend everyone.
via – NYC.gov