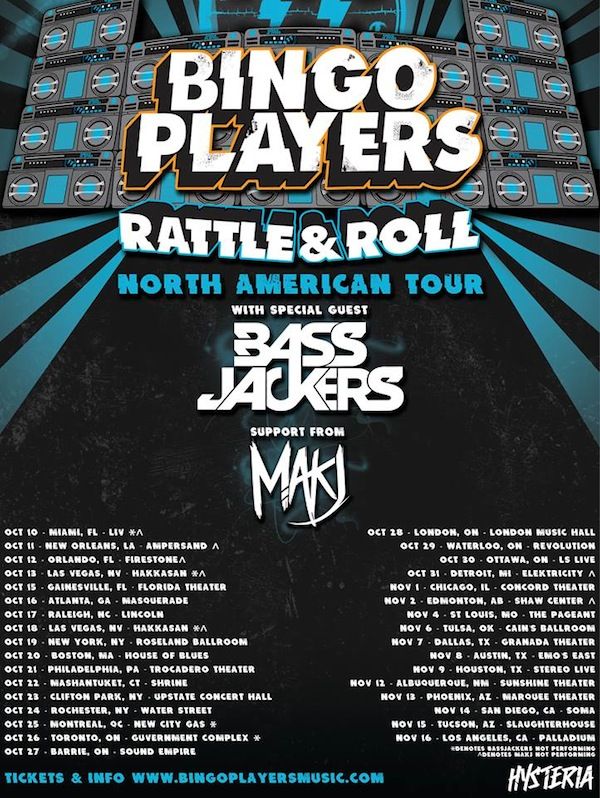 The Bingo Players will be making stops across the US and Canada this October and November on their newly announced "Rattle & Roll" tour. The electro house DJs are coming off of a hectic summer, during which member Paul Baumer took a hiatus to seek treatment for a cancer diagnosis. He has since returned to performing with Maarten Hoogstraten, and the announcement of this latest tour is only added encouragement about Paul's health.

Joining the duo will be fellow Dutch performers Bassjackers, consisting of producer Ralph van Hilst and DJ Marlon Flohr, as well as MAKJ, professional racecar driver turned DJ who received private instruction in his early years from none other than the late DJ AM. It's truly a performance you won't want to miss, and odds are that the 33-stop tour will be coming to a city near you. You can find tour dates and ticket information on the Bingo Players' website.
Check out the tour preview video below.