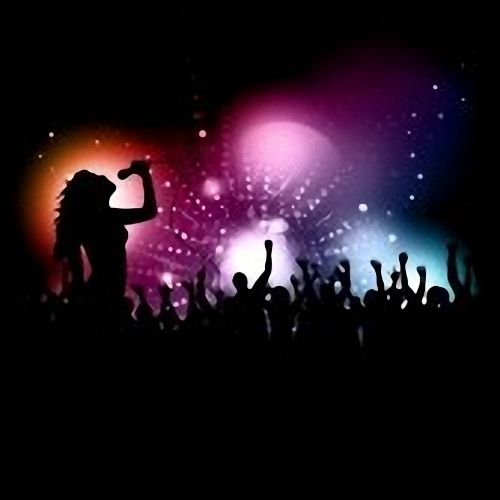 In a genre where producers garner the most attention (a rarity throughout the course of mainstream music), the vocalists tend to take a back seat in the popularity category. Additionally, another aspect in which electronic music is a trailblazer is its ability to foster creativity and a freedom to collaborate with whomever you desire, which promotes the opportunity for a variety of creativity. My motivation for this piece was to shift the spotlight just slightly from the producers behind the bangers to the some of the vocalists who often lend their ethereal pipes to the mix, in order to create a fully complete mind-blowing production package.
Vocal electronic music (trance, to be specific) was my first venture into the EDM world, and something about a multitude of thumping bass layers mixed with intricate synth riffs topped off with an atmospheric vocal just does it for me. Not to say the vocalists I am mentioning here are all exclusively trance, however quite a few of them are. In this first installment I am only focusing on the female members of the vocal EDM clan. Some have been in the game for quite some time, while others may have only recently began making a splash in the pool…but all are capable of injecting a mesmerizing and hypnotic aura into any track.

Little did I realize that once delving into all these EDM freelance vocalists…that there would be so many that deserve some recognition. So we have limited this installment to 10 currently-active female vocalists. Have a favorite that wasn't featured in this round? Drop us a comment and let us know!
Nadia Ali
Pakistani-American singer/songwriter Nadia Ali should be no stranger to any of you. Nadia has been actively singing/writing electronic music since 2001, when she formed the group iiO with producer Markus Moser in New York City. Their first single "Rapture" was a massive hit on the UK Singles Chart and Billboard's Hot Dance Club Play chart and was also remixed by such prominent DJ's such as Paul van Dyk, AvB and Deep Dish. Continuing successes through the early part of the new millennium included tracks such as "At The End" and "Is It Love?"
Nadia embarked on a solo career in 2005 and became an often-requested vocalist on many producers' tracks. In addition to collaborations, she also launched her own artist album Embers in 2009, which was praised by critics for its combination of electronic music with ballads, Eastern-influenced and acoustic music all in one package. Her distinct musical ear and haunting vocals continued to propel her successes through the first decade of the 2000's including solo hits such as "Love Story" and "Fantasy" and collaborative smashes like "Pressure" with Starkillers & Alex Kenji as well as "Must Be The Love" with Arty & BT in addition to other collabs with AvB, Schiller, Avicii, Stephanie K and many more. Oh, and if you ever get a chance to see her perform: take it!  She actually sings, and sounds as good if not better than the studio productions. A massive artist and one of my absolute favorites for quite some time now!
Spencer & Hill and Nadia Ali – Believe It (Cazzette Remix)
Aruna:
New Jersey-born Aruna Abrams has been active in the game since 2007. Her initial launch into future stardom was from her single "Let Go" with Mark Eteson released on Anjunabeats' Volume 8. As a follow up, her collaboration with Ferry Corsten "Live Forever" was a Beatport #1 chart topper for almost 8 weeks in 2012, further solidifying her position about the trance songstress starlets.
After being the first female solo artist to host the guest mix on Above & Beyond's Trance Around The World she later teamed up with Myon & Shane 54 in the side project Velvetine and released the massive hit "The Great Divide." Most recently she has been working on her PODcast The Hot List, her newest artist album, and was also featured on Armin's "Intense" album on the track "Won't Let You Go." Seems to me like Aruna is just getting her engine revved up…keep an eye out for her out there!
Ferry Corsten feat. Aruna – "Live Forever"
Christina Novelli:
Hailing from Southampton in the United Kingdom, this angelic vocalist lent her pipes to one of the biggest trance tracks in the last couple years. Christina Novelli's collab with Gareth Emery "Concrete Angel" was A State Of Trance's #1 song of 2012, and has quickly become (and stayed) a fan favorite among (and outside) the trancefamily. With influences ranging from Motown to Elvis to Lauryn Hill to Paramore and Dashboard Confessional, Christina's musical background is impressively widespread.
Not only an electronic music singer, she often sings in acoustic environments along with live bands. Inside the EDM world she has collab'ed with tyDi "Fire & Load", Judge Jules "Collide" and most recently with Craig Connelly on the emotive "Black Hole". An interesting fact as well: when in NYC at Gareth Emery's party at Governor's Island, Christina was slated to appear…and I assumed as a vocal appearance – however that was not the case…she was the opening DJ for the party! We've got one multi-talented female here.
Craig Connelly & Christina Novelli – "Black Hole"
Amba Shepherd:
The vocalist from down under of "Apollo" and "we are the lucky ones" fame is no stranger to the EDM scene. Sydney-born Australian native Amba Shepherd was most recently named "the most relevant guest vocalist in EDM" by Electro Mag in June 2013. Amba refuses to let herself be pigeonholed by genres, appearing in track styles from electro-learning house to straight up euphoric trance. This versatility is helping to quicken the rising of her extremely bright star.
She has leant her paradoxically breathy yet powerful and mesmerizing vocal array to producers such as Hardwell, Ferry Corsten, Porter Robinson, Starkillers, Giuseppe Ottaviani, Mikkas, Dyro and many more. As an obvious take-away from the range in production styles of those collabs, Amba is in high demand throughout the dance music world, and we are sure to be hearing much more from songstress.
Giuseppe Ottaviani feat. Amba Shepherd – "Lost For Words"
Emma Hewitt:
Possessing one of the singular most recognizable vocal styles in all of EDM is none other than Australian song bird Emma Hewitt. Initially the lead singer of a rock band called Missing Hours that she formed with her brother, she eventually found her way to the realm of electronic music via her debut release "Carry Me Away" with Chris Lake in 2007. The single was a hit in Spain and Finland, and also was on the Billboard Hot Dance Airplay charts in the US for a total of 50 weeks.
After her initial progressive house intro to the scene, she has since leaned towards trance releases through collaborations with the likes of Cosmic Gate, Gareth Emery, Dash Berlin, Ronski Speed and Armin van Buuren (to name a few). Her impressive range, control and emotion-infused vocal style has lent itself extremely nicely to the vocal trance world. "Waiting," which was produced by Dash Berlin, was voted as the 2nd best song of the year in 2009 on Armin's A State Of Trance.
Serge Devant feat. Emma Hewitt – "Take Me With You"
Sarah Howells:
Welsh singer/songwriter Sarah Howells came upon trance music by chance. While living in Cardiff, she met producer Lange by happenstance as he was looking for a female vocalist for his single "Out Of The Sky" off of his album Better Late Than Never. The track instantaneously became a massive hit in the trance world accompanied by remixes from Kyau & Albert and Aly & Fila.
After the successes of the first single, Sarah went on to lend her ethereal and entrancing vocal stylings to such electronic music producers such as First State, John O'Callaghan and tyDi, with the most successful of those being the epic  "Find Yourself" with John O'Callaghan. Despite the fact that Sarah is a fixture in the EDM scene, her main musical project is the folk/indie rock band Paper Aeroplanes.
TyDi feat. Sarah Howells – "When I Go"
Betsie Larkin:
NYC-born singer/songwriter Betsie Larkin features a sultry and compelling vocal delivery in her tracks. Now based in Los Angeles with previous work spanning genres from electronic to rock, she started her singing career in Boston with her mainly-electronic music based band Mariposa.
Utilizing her soft-to-the-ear sounding yet emotion-packed vocal range, Betsie has the ability to lift you to stratospheric heights. Her initial splash in EDM was her collab with Ferry Corsten "Made Of Love" and "Feel You". It skyrocketed up the charts on Above & Beyond and Armin's PODcasts, as well as opened up doors to additional collaborations with producers like ATB "A New Day", Starkillers "All The Way" and Gabriel & Dresden "Play It Back". She also released her first solo artist album in 2011 called "All We Have Is Now"
Bobina & Betsie Larkin – "You Belong To Me"
Fiora:
Fiora Cutler was born in Tasmania, Australia and currently based in Berlin. Classically trained in both singing and violin, Fiora has had a deep career to date outside of electronic music. She has co-written many songs in genres outside of EDM including writing the strings for one of Alanis Morissette's releases.
As she travelled to Berlin in 2009 for an international songwriting competition, she began to make contacts with European electronic music producers leading to releases with Armin, Moguai, Robert Miles and Erick Morillo… among others. Fiora's controlled yet dreamy and spellbinding range will have you entranced no matter what sub-genre she is featured in.
Moguai feat. Fiora – "Oxygen"
Heather Bright:
Arising to stardom from the small southern US town of Spartanburg, South Carolina, Bright Lights (aka Heather Bright) has been a force in the music industry (electronic music and beyond) since dropping out of Berklee College of Music in 2009. She wrote songs for such mainstream acts as Britney Spears, Usher, The Wanted, Far East Movement and Justin Bieber. Her first artist track was "Trouble" released on Ultra Records.
Since that introduction to the electronic music world, she has written several dance hits including Zedd's "Stars Come Out", Porter Robinson's "Language" and Bingo Players' "Don't Blame The Party (Mode)" which she also lent her emotion-packed vocals to.  With recent smashes such as "Never Say Goodbye" and "Escape", we are sure to be hearing much more from this southern belle.
SAVOY & Heather Bright – "We Are The Sun"
Zoë Johnston:
Zoë Johnston of Nottingham, England made her way into the music industry by writing chill out music for many British acts throughout the 2000's. Her vocal contributions to the track "Swollen" caught the attention of the band Faithless, who thought her vocals were sampled from a 1940's recording. This led her to singing on Faithless's album Outrospective and performing with the group on tour for 18 months promoting the album.
Subsequently, she has since written and performed vocals on tracks with Sleeptheif, Delerium and Above & Beyond. Best known for her contributions to Above & Beyond's Group Therapy album, she has also released a solo album entitled Happenstances. Zoë's dreamy and soulful pipes take the listener to heights they never knew existed…so fly away.
Above & Beyond feat. Zoe Johnston – "Love Is Not Enough"
Follow @mattEDMT