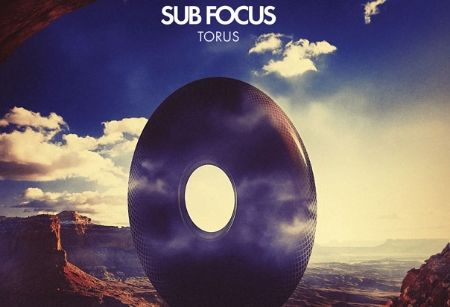 Sub Focus – Torus | Pre-Order Album
Genre: Drum & Bass | Label: RAM Records | Release Date: Sept 23rd, 2013
It's crazy to believe that it's been four long years since Sub Focus dropped his debut, self-titled album on Ram Records. We already knew that he was destined for greatness. He exceeded our expectations by showcasing Dubstep and other sounds that were just as invigorating as his Drum & Bass. Through the progressing years, he has put the drum & bass sound a step behind to focus on creating quality music as opposed to just sticking to quality drum & bass music, which didn't sit right with many of his diehard fans. But you gotta let the man evolve in his own way because with tracks like "Endorphins" and "Turn It Around," he has definitely not lost a step, but merely broadening his horizons. He's back and it's refreshing! Check out the previews below.


Sub Focus is set to release his second album, 'Torus' on September 23rd. It's a month ahead of schedule and the UK-based producer has unveiled the full 13 record track list, including some surprising collaborations with Alex Clare, MNEK and 'Clarity' vocalist Foxes plus more. The album is available for pre-order today so be sure to reserve your copy today. Sub Focus will be taking the album on the road for a UK tour this October. Check out the tour dates below.
Traclist:
1. Torus
2. Safe In Sound
3. Endorphins (Feat. Alex Clare)
4. Out The Blue (Feat. Alice Gold)
5. Twilight
6. Close (Feat. MNEK)
7. Turn It Around (Feat. Kele)
8. Out Of Reach (Feat. Jayelldee)
9. Falling Down (Feat. Kenzie May)
10. Turn Back Time
11. You Make It Better (Feat. Culture Shock & TC)
12. Tidal Wave (Feat. Alpines)
13. Until The End (Feat. Foxes)
Tour Dates:
October 16th: O2 Academy Bristol
October 17th: Manchester Ritz
October 18th: Portsmouth Pyramids
October 19th: London Roundhouse
October 22nd: Nottingham Rock City
October 24th: Birmingham Institute
October 25th: O2 Academy Leeds
October 26th: Norwich UEA
October 28th: O2 Academy Newcastle
October 29th: O2 ABC Glasgow