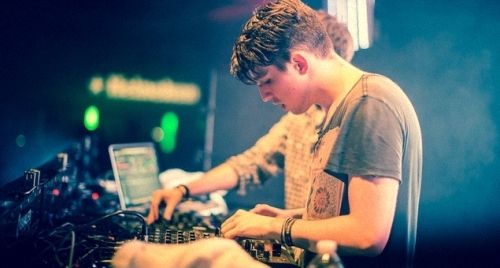 First of all, woah – CNN is covering EDM? Second, this is an interesting interview with Porter Robinson that took place at Tomorrowland. He discusses a little bit about his roots and how he discovered electronic music but more importantly, he touches on the ever growing debate amongst electronic artists on the nature of pre-planning sets. On the subject, he says:
I always change it up. The very nature of DJing, which is you're playing other people's and your own songs, recorded versions of them – if you're not improvising then you're doing literally nothing. What you are doing is the least inspired, most boring [expletive] possible…If you have the opportunity to improvise, you should absolutely take it.
Of course on the flip side you have the notion that artists have to play what audiences what, and cater to the audience when they play because that's what they paid for. If you listen to the interview below, however, you'll note that Porter Robinson doesn't necessarily agree with this idea and says that it's the DJ's role to take on the responsibility of being an 'educator' if an audience wants a really commercial set. Check the interview out below in full to hear him discuss these issues and more with CNN.