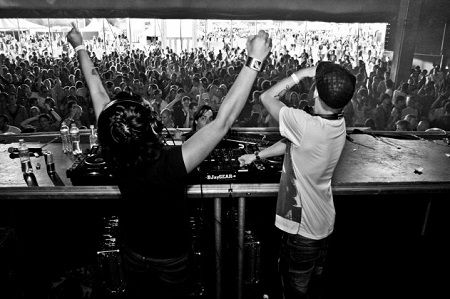 Mightyfools – Put Em Up
Genre: Electro House | Label: Doorn Records | Release Date: TBA
Already causing havoc on the dance floor with their hit, Footrocker, the duo from Netherlands, Mightyfools, continues to dish out new electro bangers to sweep the crowds off their feet. Put Em Up is hugely supported by Sander van Doorn (this track will be released under Doorn Records) and was first premiered in SVD's set in Tomorrowland and then played as a World Exclusive track in the Identity Podcast episode 192. Put Em up has the elements of a typical electro house banger and also appears to have drawn influences from SVD's Joyenergizer and the unique horse neighing sample from Cypress Hill's Insane In The Membrane. There are still no official words on the release date of this track so stay tuned for updated release information by either following the Identity Podcast or Mightyfools' own radio show, the Worldwide Movement. Put Em Up starts at the fifth minute of the Identity Podcast below.