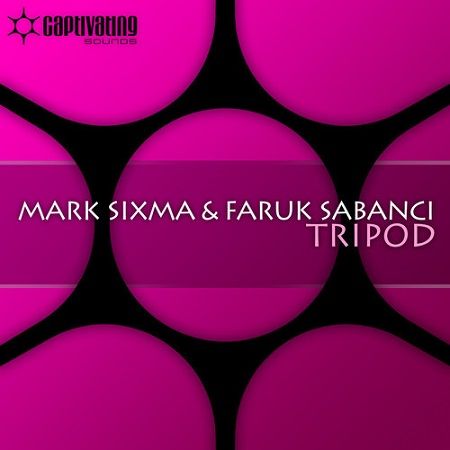 Mark Sixma & Faruk Sabanci – Tripod (Original Mix)
Genre: Trance | Label: Captivating Sounds/Armada | Release Date: 12 Aug 2013
Mark Sixma and Faruk Sabanci are both artists that come from the high-energy, heart-thumping and crowd-rocking spectrum of the Trance genre. Their frequent combination of progressive house/big room and melodic Trance melodies have reaped them continuous rewards and recognition as Mark Sixma, who already has chart-topping releases such as Rio and his remix of Cosmic Gate's Crushed under his belt, and Faruk Sabanci, who similarly has huge hits such as Elveda, Discover and his remix of Armin van Buuren's Communication in his arsenal, continue their fruitful years with a collaboration of their own. Tripod has a highly energetic and melodic drop which makes the track extremely catchy and perfect to jump to. To celebrate this upcoming release of Tripod, Mark Sixma and Faruk Sabanci have also joined forces to put together an exclusive 1-hour back-to-back mix, the Tripodcast, which you can download for free on Faruk Sabanci's Soundcloud. Be sure to purchase Tripod when it is released on 12 Aug 2013!