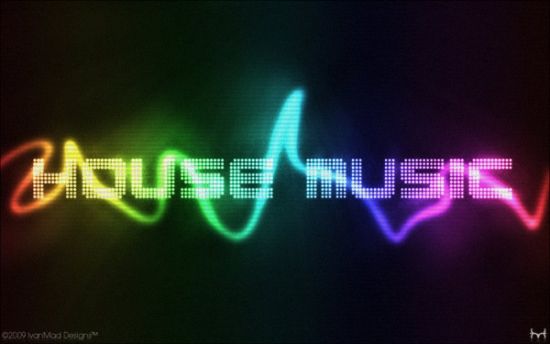 Here at EDMTunes, we acknowledge that we can't possibly bring you every release in the world of electronic music. There are thousands of producers representing countless sub genres. "EDM" is but one small facet IF you are still one of those people that try to label "EDM" as an Americanized slogan (way to fall prey to mass media) for mainstream electronic music. Regardless of our name sake, electronic music expands far outside the defined range of "EDM", and we want to bring you as much of it as possible. Hence, Adventures Down the Rabbit Hole was born.  This biweekly column will explore the deeper side of house music, the darker side. Dat Deep House. Or tech house, garage, nudisco, minimal house. Genres are stupid. It's different, it's a work in progress, and above all else, it will depend on you, the readers, to improve it into something that all of you can enjoy twice a month.

The format is simple. There will be tunes. There will be podcasts. They will mostly be ones that have been released or previewed in the past couple of weeks (ideally since the last rendition); however, there is also a throw back track (or set, who knows!) that falls outside the aforementioned date range(since this is installment number 01 I was a little less strict with timing).  Text will be minimal. Sources are scattered. My opinion. Other editor's opinions. Beatport charts. Reader comments. Random Soundcloud browsing sessions. Radio shows.  There is so much content out there it's insane.  On to the music, I have some quality stuff for you this week. Some new releases from Defected Records, Noir Music, and OFF Recordings, just to name a few. Anjunadeep got a last minute add, always worth it. Let's begin:


Steve Bug. I Just dug this little snippet. Enjoy.

A short mix from Noir Music. Four Releases.

EDMtunes featured this release from OFF Recordings boss Andre Crom and Teenage Mutants last week. It's great, and is exactly the type of hot deep house track I look for with regards to putting this article together. We continue.

Fantastic synth work

Pure funk

Radio Shows / Mixes / Podcasts
This is one of my favorite series currently out there. Bloes Brothers. This is #10, featuring Goldfish. Shout out to who turned me on to this. You know who you are.

Defected Radio.

LAST MINUTE ADDITION ALERT. I almost let this slip by. If I had, than this inaugural post would be missing Anjunadeep, which is unacceptable.

The Throwback.
It's not that old. Just older than the rest. It's fantastic. Shadow Child. If this track sounds familiar to you it is probably because you were listening to Pete Tong's Essential Mix recently. It is a mesmerizing tune. Enjoy.

That's all folks. What do you think? Let us know. Let me know. Until next time, I'm out.
BONUS: EVERYONE HOLD THE PHONE. Minutes after submitting this for publishing, I ran across this brand new, fresh, sultry, smooth Martinez Brothers remix of Green Velvet's "Bigger Than Prince". Dance Floor Fire. DFF. I had to add it (credit goes out to Mixmag on this one).