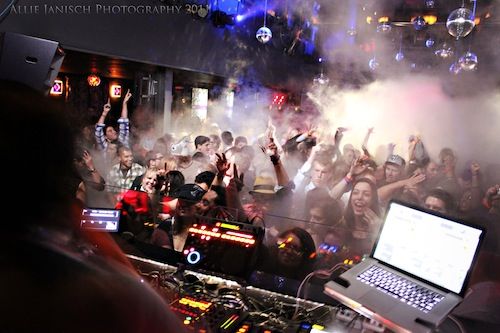 You really can't create the top ten club chart if you've never experienced a large sample size firsthand. Rolling Stone's polled 23 men from inside the music industry to narrow down the list of the best dance clubs that America has to offer right now. From managers to DJs to agents, Rolling Stone's was able to compile a list of the baddest clubs that you must have on your bucket list.

Rankings:
1. Beta, Denver
2. Liv, Miami
3. Output, Brooklyn
4. XS, Las Vegas
5. Sound, Los Angeles
6. Pacha, New York
7. Cielo, New York
8. Electric Pickle, Miami
9. Spy Bar, Chicago
10. U Street Music Hall, Washington, D.C.
Judges:
Steve Angello (Swedish House Mafia)
DJ Harvey
Rob Swire (Knife Party)
Perry Farrell
Seth Troxler
Carl Cox
Daniel Pearce (Eats Everything)
Subb-an
Dillon Francis
Thomas Gold
Talib Kweli
Jonathan Davis (Korn/JDevil)
Jake Schneider (manager, Bassnectar)
Andrew Cook (manager, Deadmau5)
Daniel Glass (head of Glassnote Records)
Brian Ahern (agent, William Morris Endeavor)
Tom Windish (agent)
Pasquale Rotella (CEO and founder, Electric Daisy Carnival)
Matt Colon (manager, Steve Aoki and others)
Alastair Duncan (publicist)
Steve Goodgold (agent)
Gary Richards (HARD Events, DJ DESTRUCTO)
Clark Warner (executive creative director, Beatport)