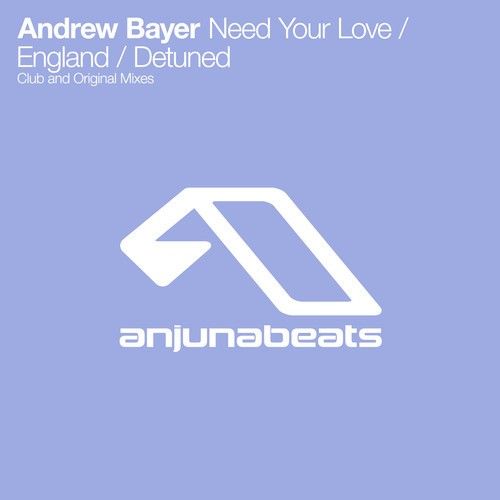 Andrew Bayer  – Need Your Love (Club Mix), England, Detuned
Label: Anjunabeats | Release Date: August 19, 2013.
It feels like I'm writing about Anjunabeats every week, and that is only partially because I have a massive weak spot for one of the scene's most respected labels.  Above & Beyond and friends have been causing a ruckus all year, and next week's releases from Andrew Bayer only further fuel the flames of an already preposterously strong 2013.  The club mix of "Need Your Love" (the original can be found on Bayer's sophomore effort, If It Were You, We'd Never Leave)  debuted on Group Therapy two sessions ago (038), and has been on fire every since, with plays on International Departures, and A State of Trance, just to name a few.  "England" has been floating out there for awhile, having made an initial impression back when it was featured on Anjunabeats Volume 10 compilation album.  Finally, "Detuned" is an absolute pleasure of a track from Andrew, who, interestingly enough, gets into the Dubstep game with this outing.  "Detuned" shows exactly why the Anjunabeats mainstay is a true master of sound design. Employing familiar dubstep elements, intermixed with some haunting piano work, Andrew shows the world why genres are silly, and producers shouldn't use them as a crutch to limit their production direction.