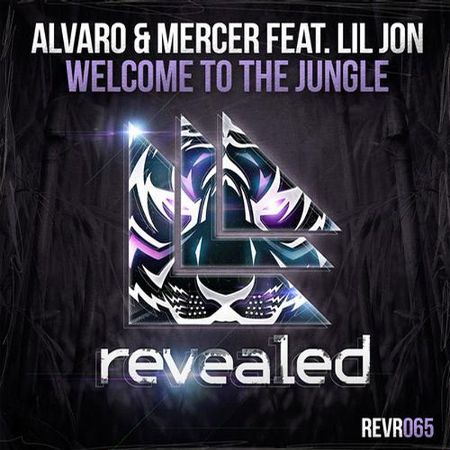 Alvaro & Mercer feat. Lil Jon – Welcome to the Jungle
Genre: Progressive House | Label: Revealed Recordings | Preview Date: July 1, 2013
Get it on Beatport
Who could forget that unforgettable moment during Hardwell's renowned UMF weekend 1 set when he dropped a crowd-riveting track and Lil Jon jumped around on the stage and provided live yells of "Welcome to Miami Bitch!" That track, 'Welcome to the Jungle Bitch,' has now been released under Hardwell's Revealed Recordings label and is the collaborative work of Alvaro, an absolute Progressive and Electro House wonder, and Mercer, an up and coming Parisian DJ and producer.
Surprisingly, Lil' Jon's famous 'YEAH' is not heard anywhere in this track. However, his rowdy, raw "Welcome to the Jungle Bitch"es more than make up for it in this Progressive track imbued with clear Dutch and Electro House elements. With its interestingly Persian-reminiscent buildup and wild drop, 'Welcome to the Jungle Bitch' is a fiendishly fun track and a surefire heavy-hitter that'll hit the summer festival crowds hard.