Red Rocks Ampitheatre is without a doubt one of the most beautiful and iconic venues in the country.  It has a long and storied history, including playing host to acts like The Beatles, U2, The Grateful Dead, Jimmi Hendrix, and Rush.  Considering this, there is perhaps no better place to hold an electronic music festival; hence, Global Dance Festival, which will invade the Colorado venue for three amazing days, starting July 19th.  The lineup is broken down by genre. The first day is all about experimental, glitchy sounds with acts like EOTO and Conspirator spearheading the evening.  Day two is all about house music, featuring house powerhouses Sander Van Doorn and Arty.  Day three is bass day, with DJs like Baauer, Seven Lions, and Gramatik wrapping up the three day event with their seat shaking, dirty beats.  Below, you will find the full lineup, along with 5 acts that you shouldn't miss when you're there.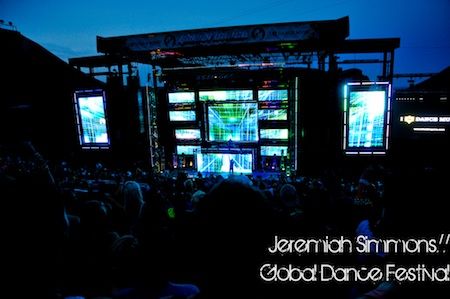 Friday 7/19
BEATS ANTIQUE
EOTO
EMANCIPATOR
CONSPIRATOR
PAPADOSIO
OTT
ZOOGMA
SIGNAL PATH
SORNE
BASS PHYSICS
Saturday 7/20
SAVOY
SANDER VAN DOORN
ARTY
EMMA HEWITT
CARNAGE
CANDYLAND
ROBAG WRUHME
JUSTIN MARTIN
K THEORY (LIVE)
ECOTEK
J FLASH
DRAGON & JONTRON
TRIAD DRAGONS
JOMAN
JQA
TURNER & HEIT
AVIVA
Sunday 7/21
MIMOSA
GRIZ
GRAMATIK
BAAUER B2B RL GRIME
COOKIE MONSTA
SEVEN LIONS
KILL PARIS
RYAN HEMSWORTH
JIM-E STACK
SOUND REMEDY
SAVAGES
BASSCROOKS
ISHE
FURY
5 ACTS TO SEE
5. Carnage
There's no doubt that Carnage has made one of the biggest splashes this year in electronic dance music. We saw him perform at Coachella, Ultra Music Festival, Spring Awakening, Osheaga, and more recently; stole the show at EDC Las Vegas. Renowned as one of the premier candidates for this year's EDM Freshmen class, Carnage will throw down a thrashing hardstyle flavored set that will only justify his rankings as one of the top up and coming artists.
4. Seven Lions
Jeff Montalvo AKA Seven Lions produces one of the more unique sounds out there. One can always tell when the track playing is a Seven Lions creation. His heavy, deeply sidechained, dubbed out basslines are instantly recognizable, and have garnered a loyal and quickly growing fan base.  This OWSLA standout is still on the rise, and you can bet he is eyeing his Global Dance performance as a vaulting point up into the company of the industry big boys.
3. Justin Martin
Justin Martin and the rest of the Dirtybird crew have been having a huge 2013.  Justin's year so far has included blowing up Las Vegas during EDCLV 2013, and then flying across the pond to begin their highly vaunted and hyped Sankeys Ibiza residency.  His track with fellow Dirtybird Eats Everything, "The Gettup", topped Beatport's tech house chart earlier in the year, and is still going strong around the world.  Justin brings a deep house/ tech house sound that has slowly but surely begun to gain popularity in the U.S.A, and Justin along with the rest of the San Francisco based Dirtybird crew have been a big reason why. You will not want to miss this set, because it's a one of a kind experience that simply does not show up in the U.S as often as some of the more mainstream genres.
2. Baauer B2B with RLGrime
What's there to say about Baauer that hasn't already been said.  The current king of trap music, Baauer has taken the electronic world by storm in the last eight months or so.  With tracks like "Harlem Shake", "Higher", "Dum Dum", Baauer's "Rollup" remix, he is sure to produce and absolutely monstrous and rock-shaking set at the iconic venue.  His most recent release, "You & Me" feat Eliza Doolittle (Baauer Remix), shows the eye opening and delightful production range of the 24 year old, as he takes Disclosure's deep house hit and crafts a fresh and unique take on the original.  Check it out below.
1. Arty
And finally, our #1, Arty.  There is no party without Arty, and that is why he is our #1 can't miss DJ of this amazing festival, Arty has made quite the name for himself in the trance and house world in the past few years, having nabbed the 28th spot on Mix Mag's 2012 rendition of the top 100 DJs list.  The Armind artist discography features massive hits such as "Together We Are", "When I See You" , "Trio", "Mozart", and the brand new "Grand Finale", which you can find below. Later in the year, the young Russian producer gets the honor of joining Above & Beyond on stage for their highly anticipated Group Therapy 050 live show in London, England.  Do yourself a favor and definitely be present when Arty starts to party. You do not want to miss the set that is sure to compete for the best one of the weekend.