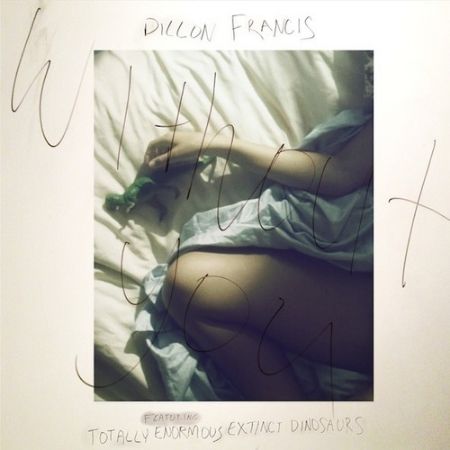 Dillon Francis Featuring Totally Enormous Extinct Dinosaurs – Without You
Label: Mad Decent | Release Date: August 6, 2013
The highly anticipated track from Dillon Francis featuring Totally Enormous Extinct Dinosaurs 'Without You' received it's first radio play today on Zane Lowe's program just moments ago. Previously we'd only been able to catch glimpes of the track through poor YouTube recordings and crummy live rips. Luckily for us Dillon posted a radio rip of 'Without You' to his SoundCloud page so we could all enjoy the latest from our favorite taco loving producer. T.E.E.D. tweeted for viewers to "tune into radio 1 to hear me singing about @DILLONFRANCIS's relationship problems on @zanelowe" but now anybody who missed the broadcast can listen to their massive collaboration below – and believe me this track is an epic one. It's catchy without being annoying, and has a surprising sweetness to it that isn't necessarily in line with with his previous releases; it's refreshing and not at all over done. Be back later guys, listening to 'Without You' over and over again at work and you should too.