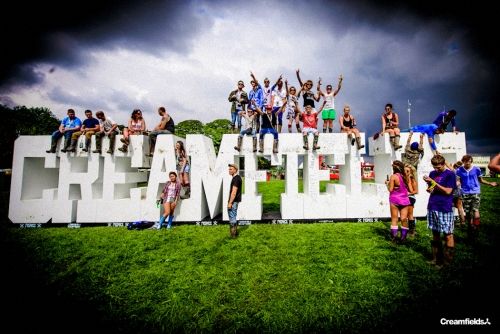 Creamfields Main Stage 3x The Size & Infinitely Impressive
With an overwhelming amount of music festivals popping up around the world, Creamfields decided to do things bigger this year….three times bigger to be exact. The main stage will be 60 meters wide by 18 meters high (far and away the largest the UK has seen) and size is only a small portion of what the stage will have to offer. In addition to 7 breathtaking LED screens, their will be 6 FX towers on each side of the crowd boasting lasers, pyrotechnics, and various other FX. Basically, you can stand in the front row or the back row, and still have an incredible visual experience. On top of this, something they have labeled as the "Hurricane" will be a pyrotechnic package that can lay claim to featuring the largest flame system range in Europe. Oh, and that's only one of the six pyrotechnic packages. Not a fan of the heat? That's okay because you can just hang around the ice cannons. The ice cannons are towers that strike the crowd with 20 meters of nitrogen and leave a refreshing cool mist to compensate for all the raging you'll be doing.
Creamfields will send you home from your late August weekend with the usual awe inspiring firework shows and stadium shot confetti cannons that have the capability to dispense confetti up to 50 meters. Watch the trailer below at your own risk because I think you'll be trying to finance a trip to England immediately after.
Creamfields 2013 Production Trailer