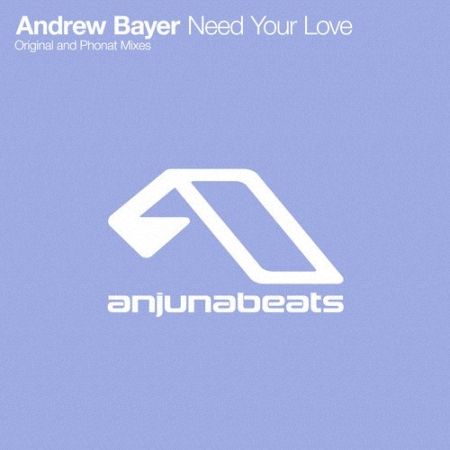 Andrew Bayer – Need Your Love (Original & Phonat Mixes)
Genre: Electronica / Label: Anjunabeats / Release: August 05, 2013
If you haven't listened to Andrew Bayer's If It Were You, We'd Never Leave yet, you should probably stop listening to that "awesome banger" of an electro house mix and listen to this instead.  It is without a doubt one of the best albums of the year in the world of electronic music, and a crowning achievement for one of the most talented producers out there.  Seriously.  It's an amazing contribution to music as a whole, not just electronica or dance music.  With that being said, Anjunabeats has begun to pump up the "official" release of the second single from the album, "Need Your Love".  Easily one of my favorite tracks off of Bayer's sophomore effort, the mesmerizing piano work, intricate and booming drum rack, and smooth vocals combine forces beautifully.  The mix of organic and electronic sounds is eclectic and an ode to Bayer's mastery of sound design.  Phonat's remix of the track puts a funky spin on the tune, forming a sound that may be a little more familiar to EDM fans, while still maintaining the soulfulness of Bayer's original score.  Check out the tracks below, and watch for them when they release next week on Anjunabeats. Speaking of Anjunabeats, those guys deserve a hand this year.  Above & Beyond and Co have been killing it; between If It Were You, We'd Never Leave, Anjunabeats Volume 10, Anjunadeep Volume 05, Dusky's Stick By This, and of course Group Therapy 050 later this year, the Anjunabeats family is  currently cruising at the highest possible altitude.