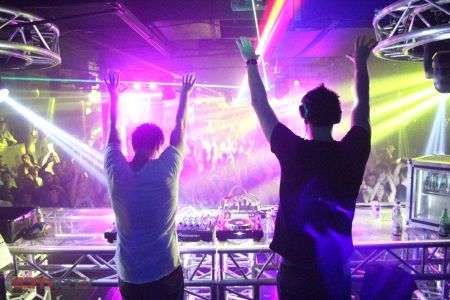 Our thought are with Willem from the famous trance duo W&W, who was recently hospitalized. Unfortunately this means they were forced to cancel tour dates for the rest of June.
We regret to tell you we have to cancel all shows in June. Willem is in hospital for heart and lung problems and will be unable to travel.
— W&W (@WandWmusic) June 12, 2013
Below are the shows that will be cancelled. Where possible dates will be rescheduled:
June 14 – Village – Dublin, Ireland
June 15 – Summerburst – Stockholm, Sweden
June 16 – Guaba – Limasol, Cyprus
June 17 – Privilege – Ibiza, Spain
June 21 – Marquee – Las Vegas, NV
June 22 – EDC Las Vegas – Las Vegas, NV
June 27 – White Club – Beirut, Lebanon
June 29 – Sunrise Festival – Lilse, Bergen, Belgium
June 29 – Ruhr-in-Love – Oberhausen, Germany
Though this is extremely upsetting news, its nice to see all the well wishes from several other artists within the first half hour of the news breaking. Here's hoping Willem has a speedy, successful recovery.