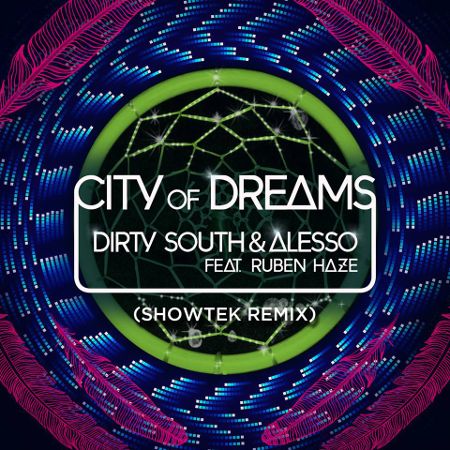 Dirty South & Alesso – City of Dreams (Showtek Remix)
Genre: Electro house | Label: Astralwerks | Release Date: June 25, 2013
Download on Beatport
'City of Dreams' is one of Dirty South and Alesso's most well-known progressive house anthems and it received the Showtek remix treatment in the beginning of June. This electrohouse remix of a progressive hit was officially released this morning under the Astralwerks label. While not necessarily one of their usual hardstyle bangers, Showtek's remix of Dirty South & Alesso's 'City of Dreams' follows their recent trend of exploration into progressive and electrohouse territory. With this remix, Showtek takes a well-known progressive anthem, mains the smooth voice of Ruben Haze and entrancing beat that marked it as progressive, and infuses it with electrohouse elements including a wild beat reminiscent of Showtek's Cannonball and Slow Down.
Although many (including me) wish Showtek would return to their hardstyle roots, that doesn't stop me from being excited to see what other progressive and electrohouse productions Showtek comes out with in the future.
[audio:http://dl.soundowl.com/5ka9.mp3]