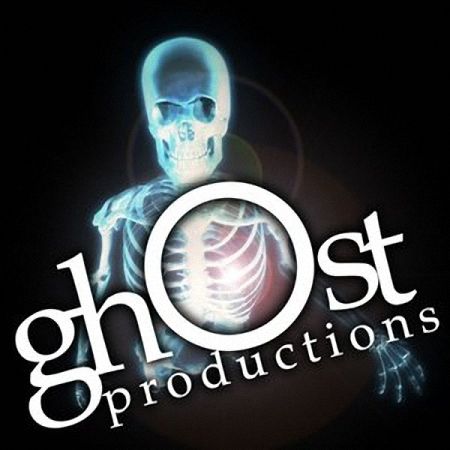 Could Some Of Today's Top Hits Be The Work Of Completely Unknown & Unrewarded Artists?
It's common knowledge that many of the world's biggest DJs do not do a whole lot of live mixing when they are up on stage performing. There's many reasons this trend exists and is growing. People love a good performance. The champagne, the crowd surfing, or the madness in the crowd orchestrated at epic Hardstyle shows such as Defqon1. There's nothing wrong with this. For most fans that go see a show, they have a good idea of what they are getting themselves into. If you want to see incredible live mixing, buy a ticket to see a guy like Bad Boy Bill who is known to play on six different turntables at once. If you prefer the performance aspect and crowd involvement go check out Headhunterz, Steve Aoki, or DJ BL3ND. The style exhibited by both sides is a personal choice that none of the aforementioned are hiding from anyone. It's the other important facet of the DJ lifestyle, production, that is the cause for much controversy, secrecy, and undeserved fame. Ghost production is a relatively unmentioned and sadly prevalent part of EDM today.

Ghost production is the act of selling a piece of music as your own that was in some capacity the work of another artist who will not be credited. It is a touchy concept that threatens to destroy the reputation of some of the biggest superstars in EDM, as well as respect for the genre as a whole. Tranceaddict.com and crossfadr.com both recently published articles in which they name specific producers that they feel are guilty of this phenomenon  As a writer for one the biggest blogs in the EDM community, I would like to stay short of glorifying any of these rumors, or damaging any particular names without one hundred percent certainty of their role. Feel free to check out the previously mentioned articles, but understand that we in no way endorse the claims made.
Instead of focusing on rumors, I would like to address some areas with solid sources of validity, including one big name artist in particular that has been incredibly upfront and honest about his role in this scene. First, let's take a look at an organization that calls themselves Rebelution Studios. They have a relatively unimpressive facebook page with a total of 204 likes. The intriguing part comes from some of their updates along with who exactly is included in their 204 likes. Rebelution Studios claims to have a hand in 3 current Beatport Top 100 tracks. In addition to this, out of their 204 likes are names such as Swedish House Mafia, Laidback Luke, and Afrojack.
They advertise the following claim…
"We have many top productions to sell! Just contact us and we will send you a set of available productions, or just send us some reference tracks and we will produce your sound. Are you a DJ and want to release your own tracks, get signed to a major label, and start headlining at the best clubs and festivals? Do you want to have your own track at the same quality as your favorite international artist… like Afrojack, Axwell, or Deadmau5… but don't have the time or technical experience to do it? Rebelution Studios is a professional ghost production company. We produce pumping tracks for you to release under your name. You get the credit, fame, girls, and DJ gigs… we only get a small fee from you, thats it. Our customers had countless Beatport chart entries with tracks produced by our team. Rebelution Studios productions can be found on the biggest dance labels such as Ministry of Sound, Size, Toolroom, Axtone, Cr2 Records, Pacha Records, Sirup, Spinning, Tiger Rec, Milk&Sugar Rec., Stereo Productions, and many others."
Reaching from individuals getting paid a few hundred dollars to massive production companies that promise secrecy and chart topping hits to clients, there are plenty of ghost production services out there. Instead of hiding from accusations of ghost production, house music legend Benny Benassi has been completely honest about the help he has received in producing many of his hits. He calls his cousin Alle his "producer and studio partner." Only the two of them know exactly how far that role reaches; however, it seems to label Benassi's role as that of a performer.
A site recently surfaced that seemed to be the epitome of the downward spiral that ghost production has caused. The site that was almost immediately shut down was titled "producerfactory.com." It claimed to allow individuals to buy any already made track. Once you purchased the track, you received all rights to the song and even some marketing packs to help you get your stolen track out there to the public.
Ghost production is something that will always be an issue in the EDM community. It's so difficult for little known DJs to get their music out to the public. These talented artists are fighting to make a living, and selling their music to an already well established name is often the only way to allow them to tread water until they reach a level of financial security.  If nothing else, let's learn to appreciate the true artists. The artists that have clawed their way to the top and continue to work hard in the studio.
Sound off on your opinions on this issue and artists that you think may be involved.