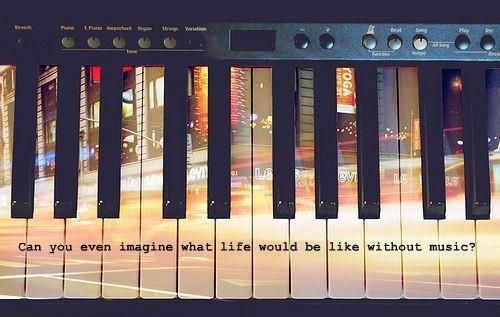 If you have ever been to a show where the artist you came to see did a cover song then you know how awesome cover songs can be. Not only do they bring a new dynamic to the show, but they're also usually huge crowd pleasers. At an electronic music show, the concept of a cover song usually emerges in the form of that artist's remix. However, at a rock show hearing a cover of electronic music is a rarity. When it does happen, it's a very special moment for concert goers.

Here is a good quality clip of a song that the popular indie band Mumford & Sons sometimes play at their shows. If it sounds familiar, that's because it's a cover of the Calvin Harris' 'I'm Not Alone.' Stumbling across this recording is what originally gave me the idea for this article.
It sounds nearly completely unrecognizable. For whatever reason, artists sure like covering '
I'm Not Alone
.' Here is
Pendulum
, a band that shares two of it's members with Knife Party, rocking out to their own version of the song.
When discussing cover songs it's pretty much impossible not to mention the television show Glee. Regardless if you love it, or hate it, you might think that the genre of electronic music isn't mainstream enough for Glee. That maybe, EDM was able to somehow fly under the radar of the cacophony of cover songs that is Glee. Wrong! Here is a video of
Glee's version
of '
Clarity'
by
Zedd
.
The Glee kids aren't the only show choir who dig electronic music. Season 3 winners of NBC's The Sing Off,
Pentatonix
did this sweet Swedish House Mafia vocal mash up of '
Save the World
' and '
Don't You Worry Child
.'
If you haven't been to a
Matt & Kim
show, this next video should convince you to attend one as soon as humanly possible. They throw in all kinds of numbers in between their own songs to get the crowd going. Here's a video of the Brooklyn duo jamming to an old school track,
Alice DeeJay's 'Better off Alone.
'
It's no simple task covering an electronic song, but it might just be the slightest bit simpler from a technical perspective if you've selected a
Daft Punk
song. This is what
Noah and the Whale
did – they are a band out of the UK. But if you're covering such a beloved song such as 'Digital Love' then it had better be good or you run the risk of exposing yourself to a massive viral beating by Daft Punk fans everywhere. Luckily for them, it's a damn good cover and that guitar solo towards the end sounds fantastic.
Finally, check out the Canadian artist
Lights
' stripped down version of
Deadmau5's 'Raise Your Weapon
.' Within the first musical phrase you can already hear how much the crowd digs this track.
What are some EDM songs you have heard covered at concerts? Post and share in the comments section below!