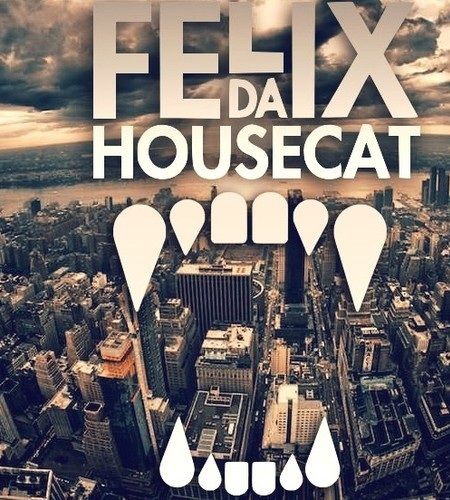 Felix Da Housecat – Sinner Winner (Let's Be Friends Remix)
Genre: Electro House | Label: Un Wanted | Release Date: 04/24/2013
Buy on Beatport
Let's Be Friends are a self-proclaimed 'bass heavy' duo out of the UK. Their bass remix of Felix Da Housecat's 'Sinner Winner' has heard over 30,000 plays on SoundCloud and is currently #1 on beatport.com's Electronica chart. Oh, and it doesn't hurt that they have also garnered the support and attention of one third of Swedish House Mafia; the remix is featured on Steve Angello's Top 10 Tracks on Beatport now.
Haven't heard of them yet? That's okay because members Jonney and Oren banded together to form merely two years ago in 2011 and EDM Tunes has been following the duo for some time. From perusing their YouTube channel it's clear they've got a great sense of humor, and that makes them all the more likeable. These guys are just starting to garner the attention and support that it takes for an artist to fight their way out of relative obscurity and really make an impact on the electronic dance music scene. With their recent remix of Felix Da Housecat, Let's Be Friends have gotten a significant push in the right direction.
The remix of 'Sinner Winner,' takes Housecat's 90's techno inspired electropunk track and transforms it into a club essential, complete with a heavy bass drop that's sure to have the masses spilling drinks on the floor as they bob their heads up and down uncontrollably. Remixing popular tracks is one way burgeoning artists gain credence in electronic music but it's a fine line between making a track your own or otherwise rendering it completely unrecognizable. Let's Be Friends remix of 'Sinner Winner' stays true to the original yet incorporates enough new stuff in such a way that it doesn't sound forced or over the top. 'I am not a sinner, I am a winner,' the priestly vocals proudly proclaim right before Let's Be Friends drop the bass, inducing a rager of a dance party. But don't take my word for it – give the track a listen and see for yourself.
Previous original mixes from Let's Be Friends include tracks such as 'Manslaughter,' 'Pull Up Your Finger,' and 'Allow It.' Their first EP, aptly titled 'EP 1' was released earlier this year and so far the reception appears to have been positive, which bolds well for their upcoming summer tour plans. If you like dubstep and dance music, you'll like these guys too. Be on the lookout for Let's Be Friends – coming to destroy a dance floor near you.
Follow Let's Be Friends UK: Facebook | Twitter