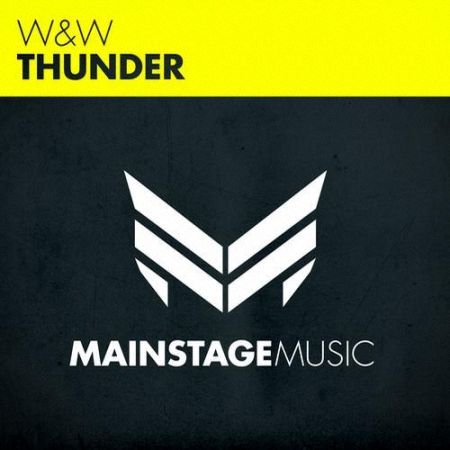 W&W – Thunder (Original Mix)
Genre: Progressive House | Label: Mainstage | Release date: May 20th, 2013
Download on Beatport
W&W once again blurs the genre line with their latest single "Thunder". The melodic tune features elements of trance, progressive house and Dutch house, but that shouldn't overwhelm listeners: it's a banger. A pitch bending intro is supplemented by prototypical trance plucks. But it's soothing, very harmonious and catchy. The pads are short but that interval is enough to calm you down before the lead builds up to the massive drop.


Using a similar kick to the one found in their remix of Armin van Buuren's "This is What it Feels Like", it hits loudly for one micro-second before the drop's melody kicks in. It's the same saw from before but louder, and catchier. It's bound to make people jump, and throw their hands up in the air.
There's an interval in between the second half that brings back the low pads, and a lower bass, before it builds up with a white noise and complete silence break before beginning the buildup. But it should give listeners a breather because the second half is just as intense as the first.
The main lead repeats with even more pitch bends and plucks. But for the second drop, W&W add their traditional variation. That sub-bass kick sounds amazing and very compressed, making for a louder song.
But this isn't your typical club banger. W&W have too much going on, not that it's a bad thing. However, should any group of people enjoy this more than others, it's going to be the audiophiles. At 1:28, it should keep all listeners aware that there's a repeat button to restart the awesomeness.