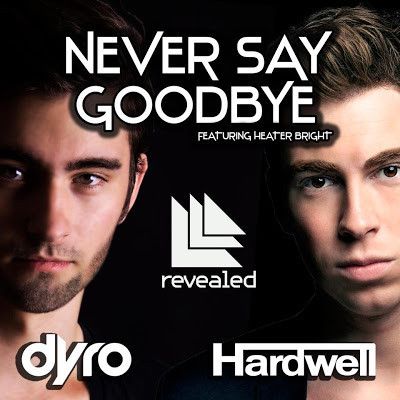 Hardwell & Dyro — Never Say Goodbye feat. Bright Lights
Genre: Progressive House / Label: Revealed Records / Released Date: 5/20/2013
Ever since Hardwell tore up the Ultra main stage in March, the young Dutch electro artist has been the talk of the town. Premiered on the Ultra stage with it's pulsing synths, catchy melodic vocals by Bright Lights and driving bass line, Dyro & Hardwell hit a home run with Never Say Goodbye.  It has been in our minds ever since then and now the highly anticipated Hardwell & Dyro track is now available to the world for us to never say goodbye.