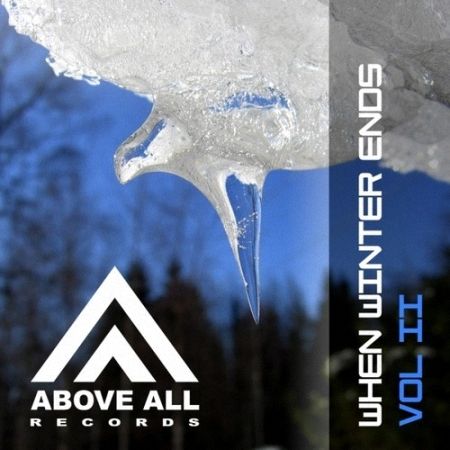 Ethillas – Edel
Genre: Trance Label: Above All Recordings Release Date: April 22, 2013
Beatport
Take a breath of fresh spring air with Ethillas' latest release on Above All Records, "Edel." With only a handful of official releases, this Norwegian twenty-something year old has got what it takes to produce not only a great track, but also an even better listening experience. From the spine chilling lead in "Euphorica" to the catchy, danceable bassline and melody in his remix to The Blizzard & Yuri Kane's "Everything About You," Ethillas has successfully created a refreshing and energetic vibe to each of his releases. His newest, "Edel," is no different. A guitar sounding lead pierces the gorgeous strings and overall summer feeling of the track. I was fortunate enough to get in contact with Ethillas and he agreed to take some time to answer a few simple questions. Have a listen to "Edel" below and hear what Ethillas had to say.


First of all, I'd like to thank you for taking the time to answer a few questions, I really appreciate it.
First of all, thanks for having me. It is an honor.
For those who have never heard of Ethillas, why don't you tell us a little bit about yourself? Where you're from, when you started producing etc.
I am Christoffer, 22 years old. I come from a town in Norway called Hamar. I have always been a fan of music since I was little. How it all started is quite a story: I was going to high school and they had FL studio 3 (which back then was called Fruity Loops) installed on one of their computers, and I opened it by an accident. I was playing with the program and suddenly got the idea that I should start to make my own music and from there I have done so many things, I been doing hip hop beats, hands up, electro/house. I have been using several artist names such as: Candy Chris, Deep Bass Inc. I started with trance & Progressive music in late 2011.
Who are your biggest influences in the music scene? Electronic or not.
One of my biggest idols is actually Dennis Pedersen. I love everything that guy is doing.
What would you call the style of music you produce?
Trance & Progressive, sometimes I make cheesy music as well. But mainly i focus on Trance & Progressive.
How do you think your style stands out from the rest of the trance and progressive music being produced these days?
To be honest I haven't really thought about it. I produce a lot of my music true every day feelings and thoughts. Hopefully somebody finds my style interesting.
What's your favorite part of a track to produce?
The intros. I have always liked it.
Have you set any goals for your career? Where do you aspire to be in let's say 2 years?
Hopefully, I will learn how to DJ properly and start doing more gigs and sign exclusive to a decent label.
Do you think DJing and playing parties where you can play your music is a realistic goal? Is that something you would consider doing?
It sure is. I have been in contact with some clubs here in my town so I can practice a bit at the clubs since I don't own any gear.
Could you describe the Trance scene in Norway? Just curious as to what it's like over there.
To be really honest it is small. But the community is growing. Trance life recently launched a website for the Norwegian trance community. Feel free to check it out: www.trancelife.no. I am trying to keep up with all the news about the underground trance artists here in Norway. I hear a lot of potential, give them a few years and you will definitely hear about them.
If you could pick one label to produce a track for which would it be?
I would say Enhanced or FSOE. They have a lot of great stuff i like.
What artist would you want to collaborate with most?
Bjorn Akesson or Mike Shiver
What's the number one most played song on your iTunes of all time?
Bjorn Akesson – Painting Pyramids (Original Mix)
What do you like to do outside of producing?
I play a few PC games (CS Global Offensive), hang with friends, go clubbing, spend time with my family. There is to many to name.
What does the future hold in store for you? Any big ideas or projects you would want listeners to know about? Or is that an unknown realm?
I just applied a request to go to school and have a education with the music.
Very cool. Thanks for your time! Hope to hear some great new tunes from you in the near future.
Thank you.
Follow and Support: