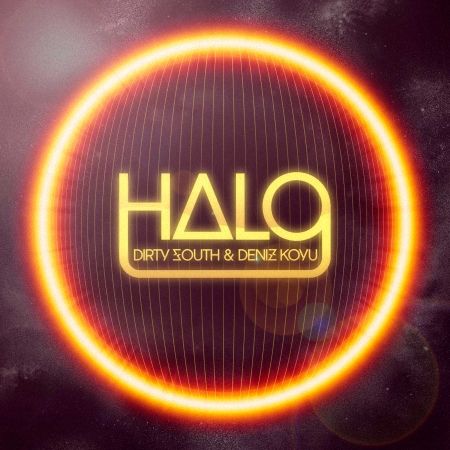 Dirty South & Deniz Koyu – Halo
Genre: Progressive House | Label: Phazing Records | Release Date:  February 4, 2013
Click HERE to download this Beatport "Exclusive!"
Dirty South has been dominating every single dance chart, across the internet, with his unbelievable collaborations.  Every new release that comes out of him makes my jaw drop to the floor. His collaboration with Alesso on "City of Dreams feat. Ruben Haze" was an absolute masterpiece. That track sounded as if it was composed by gods and brought down to Alesso & South by angels. Haha, that might be an exaggeration…  His more recent, and notable, project is his stellar collaboration with Michael Brun on their #1 hit, "Rift." I first heard this gem while in the car, listening to BBC Radio 1. My first reaction was, "Oh my lanta… this track is pure energy!" To be honest, if a cop would have clocked my speed going down the freeway, I would have a pretty hefty ticket on my hands! It's only been a month's time since then, and Dirty South already has ANOTHER #1 hit on his hands! This collaboration with Deniz Koyu is unbelievable… Their newly-released song, "Halo," is definitely something to have set on REPEAT for a while. Enjoy!