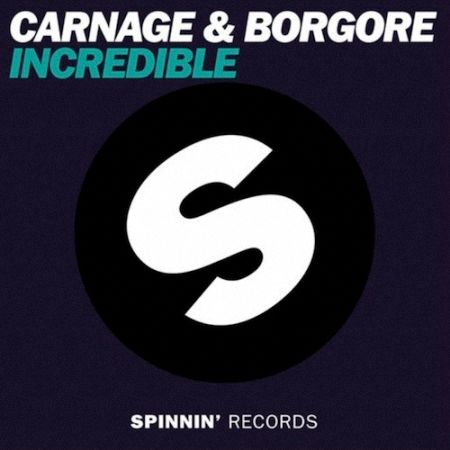 Carnage & Borgore – Incerdible
Genre: Progressive Electro/House | Label: Spinnin' Records | Release Date: Feb 4, 2013
Click HERE to download on Beatport!
Let me start off with Dj Carnage. You probably know him as the man responsible for making every club across the globe, get EXTRA low with his Festival-Trap remix of Hardwell's "Spaceman." He's near-perfected his art; his art is trap. Borgore, on the other hand, is known for melting crowds of women n' bros with his dubstep-styled beats and charming good looks. When I saw that Carnage & Borgore had been working on a collaboration together, my initial prediction was to hear a "trap-infused, dubstep banger." When I heard this for the first time, I was caught in a "wtf…" moment, to say the least. Yeah, it was a huge surprise, but a pleasant one at that. The big-room house melodies lead into suspense-building pauses, followed by aggressive synth progressions atop a heavy drum & bass line. My conclusion? You'll be hearing it, and a million remixes to come, at practically every event this year. Enjoy!