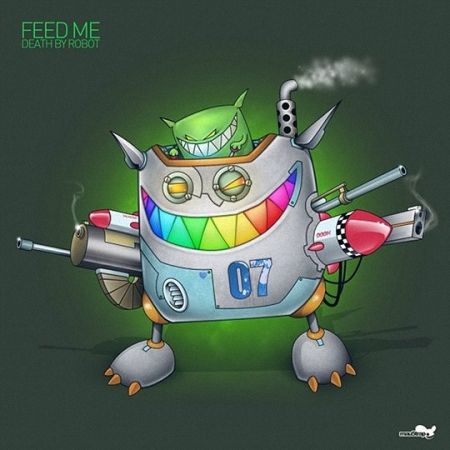 Feed Me – Death By Robot
Genre: Electro House | Label: Mau5trap | Release Date: Jan 16, 2013
Download on Beatport 
The formative sharp-teethed phoenix better known as Feed Me rebounds with Mau5trap to continue on his 'Love Is All I Got' with the latest release of 'Death By Robot'. This abstruse dulcet track, with a sound purview ranging from the distorted computer cry and intricate melodic tones, has brought funky future rock and electronic music into one amazing fusion for the dance world. As Mau5trap CEO and still a producer for these stunning EPs, Feed Me is exceptionally one talented guy, and  a strong reputation will still remain genuinely earned.