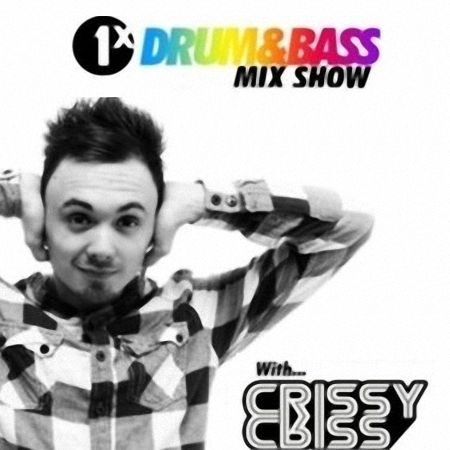 Crissy Criss – 1Xtra Drum and Bass M1X – 05.12.2012
DOWNLOAD |

Audio got in the mix for Crissy with heavy D&B basslines and beats.
The last hour of the show was taken over by Heist for Xtra talent. Listen back to show to catch up on a mini update from the D&B Arena awards.
Tracklist
Smooth – Virgo Cluster
Chords – Video Soul
A.i. – Let It Be [Marky & Spy Remix] Loz Contreras – Snakehips
Crissy's Ace Of Clubs
Camo & Krooked – Run Riot VIP
Top 5
Wilkinson – Need To Know
The Prototypes – Suffocate
Calyx & Teebee – Skank
Drumsound & Bassline Smith – Daylight
Mampi Swift – Gangster
DJ Hazard – It's a Secret
Mr Explicit – Hard Times
DJ Hazard – Do Without You
Enei – The Moment (Feat DRS)
Deep Valley – End Of The World (Kove Remix)
Mr Explicit – Raw Intentions
Netsky – Love Has Gone [Hospital Records] Camo & Krooked – Cross The Line (feat. Ayah Marar) [Hospital Records] Tantrum Desire – Guided Rhythm
Calyx & Teebee – Elevate This Sound [RAM Records] Krota – Block Breaker
Jeff Wayne – The Eve Of War (Drumsound & Bassline Smith)
Midnight Massive
Netsky – Love Is Gone
Roni Size – Heroes [Mercury Records] Britney Spears – Oops….I Did It Again [Jive] Britney Spears – Oops….I Did It Again [Jive] Smooth – I Try
D Force – Orginal Badboy (Cable Remix)
Aeph – One Last Chance
Cabin Fever – Memories (Feat Kevin Lee Roy)
Loz Contreras – Suddenly Attached
TC – Charge (TC Remix) [3Beat Productions] Heist – Scorponok [Sumo Beatz] DJ Hazard – Never The Same [Playaz] Dave Owen – Loose Lips (Heist Remix) [Colab] DJ Pleasure – Watch Your Step [Lowdown Deep] Ulterior Motive – Catharsis [Subtitles] Netsky – We Can Only Live Today (Camo & Krooked Remix) [Hospital] [unknown] – Arcade [Sumo Beatz] Harvest – Branded [Collab Records] Julio Bashmore – Au Seve (Remix) [Broadwalk Records] Heist – Ghouls & Ghosts [Killer Bytes] Original Sin – We Are Your Friends [Image Records] Konichi – What Can We Do [Smokin' Riddims] Heist – Head Clinic
Mark Knight – Nothing Matters (Noisia Remix) (feat. Skin) [Toolroom]