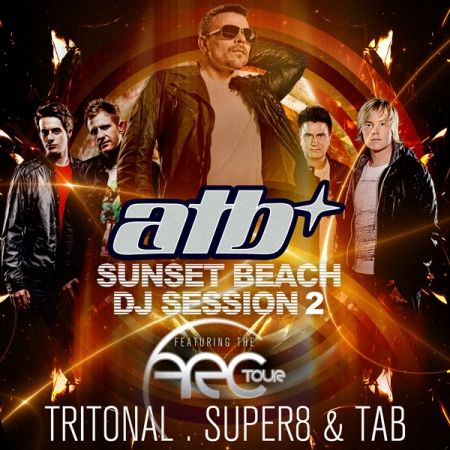 I've officially recovered from my tryptophan food coma I call Thanksgiving and emerged mostly unscathed from Black Friday adventures.  I have been quite weary about writing this review due to its slight negative nature.  Let's just say that I will never be returning to the Aragon Ballroom.  However, with this experience lingering heavily on the back of my mind for the past two weeks, I would like to share the deeper meaning of the debauchery of that night.
Last minute plans for the Chicago trip came to reality as we packed the rental car at 2 a.m. Friday morning and began the grueling 8.5 hour drive to Chicago.  I shared driving duties with a close friend who has me convinced that she is largely responsible for the bad Asian driver stereotype. I'm not even going to go into how she ran over a full sized ladder in the passing lane going 80 mph.  What's important is that we made it alive.  As soon as we arrived in Chicago and met the rest of the rave family, we hit the ground running as to not waste any precious time in Chicago.  By the time we reached the doors of Aragon Ballroom, I had been awake for over 30 hours, and my engine was sputtering on fumes.  But, I was still ecstatic and looking forward to a night filled with great music and close friends.
Keeping up with our "family" tradition, we arrived fashionably late and in the middle of Filo and Peri's opening set.  The first thing I noticed as soon as we walked into the main ballroom was the horribly distorted sound.  The ballroom itself is a large open space with a high domed ceiling.  Throw in the waxed wooden floors and you have an acoustical disaster.  It appeared that the owners tried to "fix" the problem by hanging a large curtain on the ceiling to split the dome and soak in some of the bouncing sound. Unfortunately, this did nothing to offset the bass and treble separation.  We spent most of Filo and Peri's set trying to find a sweet spot devoid of this problem without getting our eardrums blown out.  While discussing the physics of where to post up, I realized that this was not the same Filo and Peri I had seen back in 2010 at ASOT 450 in New York City.  The duo have unapologetically taken a hard right turn into the current sound leaving behind their trancier past.  This was clearly evident when they dropped an electro-influenced version of one of their most popular tracks, "This Night" ft. Audrey Gallagher.  I would have preferred the original, but the remix had its moments.  As the pair finished up their set, we decided to venture to the front of the stage for Super 8 & Tab.
Super 8 & Tab jumped right in and took the crowd to a higher place with trance chart toppers and their own productions.  They played Above and Beyond's "On My Way to Heaven" and Armin's "I'll Listen".  They also dropped their classic vocal mix of "Black is Back".   I was pleasantly surprised that the sound up front was bearable, and I could actually hear the music.  However, the evening's progress was once again dismayed by the stage lighting.  For lack of a better label, the "visual tech" in control of the lighting was either having a seizure or trying to give everyone in the building a seizure.  I felt as if he/she only knew how to use the strobe mode and overused it to Gangnam Style proportions.  I sauntered to the very back so that I could dance without being strobed to death.  As I was trying to decipher the distorted waves of sound in the back, my close friend from Michigan came back from the bar with a tiny paper cup of water.  Wide-eyed and in disbelief, she told me they were charging $3 for a 4 oz. bottle of water and wouldn't even give you the bottle.  I connected the abnormal amount of wet spots on the wood floor to the practice of serving all beverages in cups.  I looked down at my shelltoes and, then, menacingly stared at the dance floor which had suddenly become a battlefield with liquid mines that I would have to carefully maneuver around.
The water wars aside, we enjoyed the rest of Super 8 & Tab's set and awaited for the other half of the Arc Tour, Tritonal.  Dave and Chad came on stage to take over the decks.  Their hit collaboration with Super 8 & Tab, Arc, set the tone for a high energy performance from the American duo.
I really loved their set at Electric Daisy Carnival Las Vegas back in June so I was looking forward to their portion of the night.  Tritonal played some of my favorites like "Lifted" and "Everafter".  I had a blast dropping the brohammer when they played their triple mashup "Drop The Sushi Brohammer Madness" by Topher Jones vs 7 Skies vs Bart Claessen.  Their on stage presence and excitement was on par for the crowd of several hundred as it was for a crowd of several thousand at EDC.  They must have pounded a case of Red Bull before their set.  Or, maybe, they just love what they do.  I believe the latter theory is most likely why they were bursting with so much energy.  They're definitely fun to watch.
Finally, the man I came to see, ATB.  The one that sends me on a nostalgic journey into the memory banks whenever he drops one of his classics.  He went straight for my heart and opened with the Special Us Intro Mix of "Ecstasy".  He played tracks from his recent Sunset Beach DJ Sessions 2 compilation such as "Baila" by Probe and the D-Mad remix of LTN's "Ordinary People".  Track by track, ATB started to undo all the wrong that had already transpired that evening.  I broke away for a moment to get a beverage at the bar.  As I was walking up, I made eye contact with a passerby so I smiled to be friendly.  This "gentleman" proceeded to squint his eyes, place his hands in the prayer pose, and made stereotypical "Asian" sounds as he was bowing.  Instead of going all Housewives of Atlanta on him and throwing my overpriced drink in his face, I decided to let it go because I did not want to miss out on ATB's set.  I took out my frustration on the dance floor with the help of a close friend from Maryland and let ATB end my 45 hour day on a good note.
The lights came on, and it was time to traverse the cold streets of Uptown Chicago to find a cab.  As my friends and I walked out of Aragon Ballroom together, I was reminded, once again, why I devote a large portion of my expendable income on EDM concerts and festivals.  Of course, the obvious reason is the music, and it being one of most positive constants in my life.  But, sharing that love of music, and it being an ever developing soundtrack of the memories created with those you love is just as important as the music itself.  Despite the gross lack of sleep, problems with the venue, and subtle racism, I shared all of those great and terrible moments with my family that have now become memories that we can all laugh about.  Thanks to the music, my loving trance family, and own optimism, I will not become that jaded raver that so many my age have already become.  I will keep calm and keep raving on.
#MusicofLoveofMusic