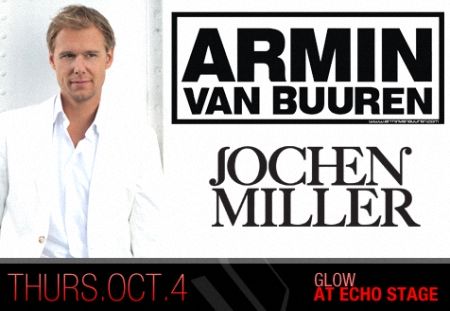 Last year, audiences from all over the east coast were blessed with the chance to see the legendary trance God himself at 'The Armory' in the nation's capital: Washington D.C. Playing an epic and brilliant 6 hour set, there were high expectations this year for him to perform just as well. This year, he was playing at a brand new venue known as 'Echostage' that had just opened 2 weeks prior.
The new venue:
Despite a lengthy 3.5 hour drive to Washington D.C. from New Jersey, the majority of the trip took place on fast-moving highways, all the way up until the last street before Echostage. Arriving at 'Echostage' was easily accessible for people looking to spend the night, as staying at the Days Inn listed on Echostage's website proved to be within walking distance. The concert venue was filled with security and police in the area, which provided a sense of safety to its attendees. The lines to get inside moved quickly and efficiently, and before long, we found ourselves inside 'Echostage' for the beginning of Jochen Miller's set. The venue had a large line of bars for drinks & water on each side of the stage, making it easy to get something to drink. Atop of each long strip of bars was the VIP stage, where they could overlook the entire venue.

Jochen Miller opened at 10:30 pm, starting with a brilliant remix of "In My Mind". Jochen Miller definitely brought out the energy in the crowd, as most of people were starting to pour into the venue during his performance. Playing a wide variety of great tracks, he dropped one of my personal favorites, "Wild & Perfect Day"; a collaboration between Jochen himself and Rank1. Before long, 12:30 struck and you could see Armin's VJ (video jockey) on-stage setting up Armin's equipment.
Jochen closed up his set and disappeared into the darkness, following were pulsating blue lights and uplifting trance, and everyone had knew it was time for the #1 Trance Artist in the world. Armin Van Buuren emerged from a mysterious cloud of smoke with "How Do I Know" by Andrew Rayel ft. Jano. Filled with smiles and joy, Armin dropped tons of massive tunes from 2012 including "Moscow" by W&W, "Perfect Match" by Aligator & Daniel Kandi, and "Headliner" by Jorn Van Deynhoven. Most of these tracks are on Armin Van Buuren's new compilation album, 'Universal Religion Chapter 6'. If you haven't checked out their album, be sure to check them out because these songs are HUGE. Armin's set lasted from 12:30 until 3:00 when he was scheduled to end. As any event with Armin, the crowd will always be there to shout and ask for an encore of one more song.
I recall "I've been coming here to Washington D.C. for 11 years . . . I think they want me to stop, but I don't want to stop. Do you want to stop?" "Okay are you ready for one more?" "This is my last one… maybe". With the conclusion of those words, on came Swedish House Mafia's remix of "Every Teardrop is a Waterfall". The entire venue shook with more energy, as everyone knew this was to be the last song of the night. It was his last one… maybe.. And on came his collaboration with Owl City's vocalist Adam Young, "Youtopia". It would have been nice for Armin to match up to his 6 hour set from the previous year, but the 2.5 hours that he performed for Friday morning was top-notch.
There's a clear reason why Armin Van Buuren has been consistently voted #1 trance DJ in the world for years and years on DJ Mag's Top 100. This man simply delivers in each one of his sets and interacts with the crowd throughout the performance. It was a great night for everyone in the vicinity of the Northeastern part of the United States. Have a good day #trancefamily.
Watch "A Year with Armin van Buuren" Documentary

Written by Edwin Yip